UQ's Sustainable Infrastructure Research Hub (SIRH) Director, Dr Cristyn Meath and an affiliate from UQ's Professional Planner in Residence at the School of Architecture, Stephanie Wyeth joined leaders from industry, academia and government to share insights on sustainable hospitals at the Inaugural Health Innovation Precincts Summit in Sydney on the 22nd and 23rd November 2022. The fireside chat between Cristyn and Stephanie featured initial results of research conducted by the SIRH and research and nurse Julia Read: A Conceptual Framework for 'Sustainable Evidence-Based Design' for Aligning Social and Sustainability Outcomes in Healthcare facilities: A Systematic Literature Review.
As explained by SIRH Director Dr Cristyn Meath 'Hospitals represent critical infrastructure, yet they also contribute significantly to carbon emissions and waste. It's critical we seek to understand sustainability specifically for hospitals, and the design of hospitals can contribute to the sustainable operations of the hospital throughout its lifetime. We also want to ensure we design hospitals to be resilient to climate change and the associated extreme weather events we know will continue to increase in frequency and severity.'
From a planning perspective, hospitals represent more than a single building as Stephanie Wyeth explained,
'Hospitals are critical anchor institutions for sustainability transitions in a precinct context, magnifying the impact of efforts towards sustainability by supporting surrounding organisations in the precinct to achieve sustainability outcomes'.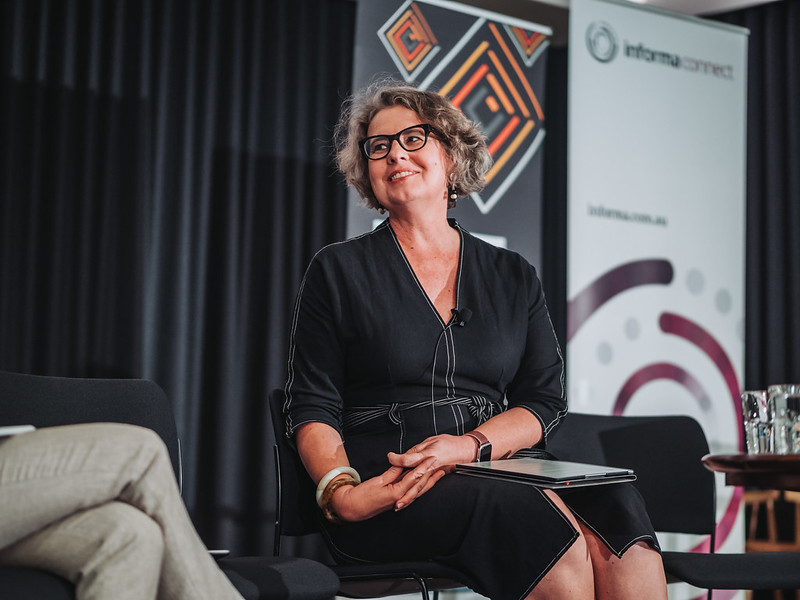 Learn more from the National Health & Innovation Precincts Summit 
---
Find out how the Sustainable Infrastructure Research Hub is working to facilitate the shift to a decarbonised energy system and circular economy.