Economics and commerce students to reap rewards from alumni donations
The motto 'every day is a learning day' is the inspiration behind two new scholarships on offer for UQ Faculty of Business, Economics and Law students.
The Lewin Scholarship and Minton Scholarship will support students from 2021 thanks to donations by two UQ graduates and their families.  
The Lewin Foundation gift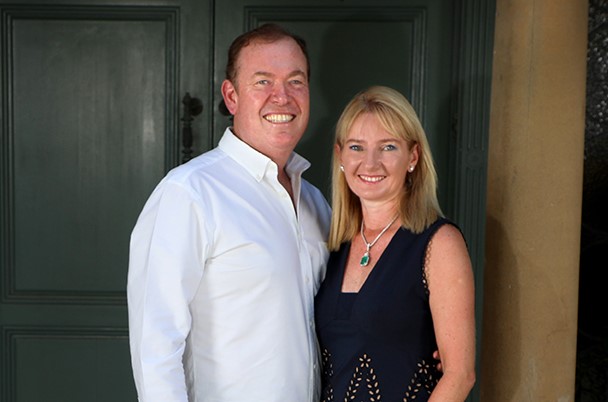 Lewin Foundation spokesperson Walter Lewin studied both Commerce (Honours) and Law at UQ before launching a career in investment banking and venture capital investment.
"My wife Liz and I believe that every day is a school day, and that education and learning are lifelong pursuits," said Mr Lewin, currently Chair of OneVentures.
"I am fortunate that I grew up in a family that valued education and I have experienced the benefits and influences of that in my own life. 
"Certainly, most of my career and business opportunities would not have occurred without the benefits of my formal education. 
"Through the Lewin Foundation, our family has also been blessed to see the positive impact that education has on other people's lives, particularly young people. 
Whole families and communities can be positively benefitted for generations by young people receiving a good education and going on to live more productive and fulfilled lives.
Mr Lewin said the $5000 Scholarship was available for new students in the field of commerce or business management who may have financial barriers preventing them from attending UQ or who are unable to receive the full educational experience on offer.
His passion is distilled by the fact his own father, Morris, graduated in Medicine from UQ and later returned to the University as a visiting lecturer.
The Minton Family Foundation gift
The $3500 Minton Scholarship will be available for both new and currently enrolled economics and commerce students.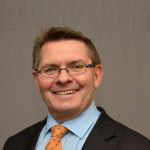 Established by the Minton Family Foundation, the Scholarship has been created in honour of Gregory Minton, who undertook a Bachelor of Engineering-Mechanical and a Bachelor of Economics at UQ in the 1980s.
Gregory's son, Jarryd Minton, said that understanding economics and commerce had the potential to completely change the lives of individuals and families.
"This line of study is the backbone of society and a general understanding of the world which so many miss out on," Mr Minton said.
"Education is the most important and meaningful investment anyone can make in themselves, particularly when you undertake it at a place with a powerful reputation as UQ. It empowers you to understand the world and have a fulfilling life.
"We believe education is what has enabled our family to be in a fortunate position to give back to the community through a scholarship endowment.
My family is passionate about this scholarship because we believe very strongly in the importance of education for a better future. Additionally, we believe an equal opportunity to attain tertiary education will close the gap the financial disadvantaged of our community face.
The Minton Scholarship will select recipients deemed suitable by the Minton Foundation, the Faculty Executive Dean and a selection committee.
Both the Lewin Scholarship and Minton Scholarship are part of the Create Change Scholarship Match incentive program.
Under the Scholarship Match incentive, UQ commits to doubling philanthropic contributions towards scholarships, and match gifts endowed need-based scholarships over $50,000.
The University has invested $15 million towards this cause.
Contact: BEL Communications, media@bel.uq.edu.au