Student internships and projects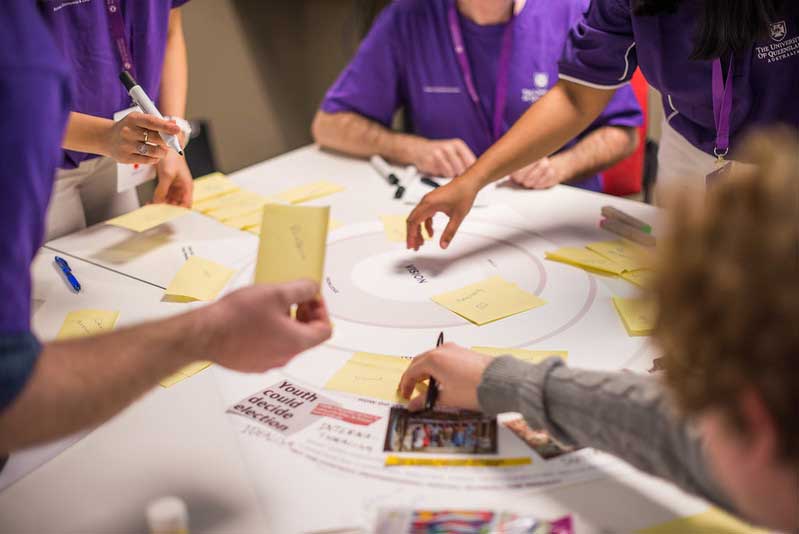 We provide two ways to work with our final year students as part of their study to make the experience as natural and rewarding as possible for you and the student.
Consulting project 
We can assemble a team of final year students across diverse disciplines to suit your consulting project.  Students work at our St Lucia campus collaborating to provide solutions to your project brief. The team will have meetings with you regularly over 8-10 weeks during a semester before producing a final report.  This is a great non-intrusive way to work with the students and get a fresh perspective.
Get in touch with us to discuss a project idea
Internships
Internship is a word that gets used to mean many different things.  For us, an internship involves supervising a final year undergraduate or postgraduate student, either paid or unpaid, part-time or full-time, for a minimum 100 hours, in work relevant to their field of study. 
Create an account with us for your organisation and advertise for an intern on our job board now. 
Work-integrated learning benefits
The students will be reflecting on their experience as part of their degree progam, which will add value to their performance. They will be practicing what they have learnt at university and bringing fresh ideas and team skills to the workplace. You may want to use the engagement to screen the students for their suitability for recruitment or as practice for your graduate recruitment. The purpose for the student is to develop transferable work skills and transition smoothly to the world of professional work. 
Contact
If you have any queries, please contact us.
Work Integrated Learning Team
Faculty of Business Economics and Law
employability@bel.uq.edu.au
Business, Economics and Law Faculty