The Rodney Wylie Eminent Visiting Fellowship program brings a globally-respected visitor to the University to provide intellectual leadership and engage with alumni and community through its annual public lecture series.
2018 Rodney Wylie Eminent Visiting Fellowship Lecture
Reflections on the world of private equity: learnings from co-founding BGH Capital
Presented by Ben Gray, Founding Partner, BGH Capital
Ben Gray is a Founding Partner of BGH Capital, which he established in 2017 with Robin Bishop and Simon Harle with the objective of creating Australia and New Zealand's pre-eminent private equity firm.
As a leading practitioner in the field, Ben Gray will provide an insightful update into the world of private equity, and share what he has learnt along the way while founding a new firm through this series of free, public lectures.
Sydney
6.30pm for a 6.45pm start
Tuesday, 5 June 2018
Room 28.01/28.02, Allens Linklaters, Level 28, Deutsche Bank Place, Cnr Hunter & Phillip Streets, Sydney, 2000
Brisbane
6pm for a 6.15pm start
Wednesday, 6 June 2018
The Long Room, Customs House, 399 Queen Street, Brisbane, 4000
Melbourne
6.30pm for a 6.45pm start
Thursday, 7 June 2018
Experimedia Room, State Library of Victoria, 328 Swanston Street, Melbourne, 3000
Ben Gray is a Founding Partner of BGH Capital. Previously, Ben was a Managing Partner at TPG Capital, where he served as the Joint Head of Asia, as the Head of Australia and New Zealand and as a member of the Global Management Committee. Ben spent almost 13 years at TPG, and together with Simon Harle, jointly or individually led investments in Myer, Asciano, Petbarn, Healthscope, Inghams and Cushman & Wakefield, including DTZ and Cassidy Turley. Ben was also heavily involved in managing the investment in Alinta by funds advised by TPG.
Prior to joining TPG in 2004, Ben was a Director at Credit Suisse, where he worked in the investment banking division in New York and Australia. Ben received a Bachelor of Commerce with First Class Honours from The University of Melbourne and a Master of Business Administration with High Distinction (Baker Scholar) from Harvard Business School.
Ben is a Director of the Australian American Leadership Dialogue. Ben continues to serve as a Director on the Board of Cushman & Wakefield and is the Chair of its Compensation Committee.
The Rodney Wylie Eminent Visiting Fellowship program was created in 2009 through a visionary gift from Mr John Wylie AM, and is named in honour of his father, Mr Rodney Wylie OBE. 
Rodney graduated from UQ with a Bachelor of Commerce in 1948 and a Bachelor of Arts in 1950. He went on to have a distinguished career as a leader in the Australian accountancy sector, and as the non-executive director of several Queensland companies. 
Rodney was awarded the Order of the British Empire – Officer (Civil) in 1988 for his contributions to the accountancy profession.  In 2017, he was inducted into the Queensland Business Leaders Hall of Fame, which recognises outstanding contributions and achievements made by organisations, companies and individuals to develop the Queensland economy and society.
Previous Rodney Wylie Eminent Visitng Fellows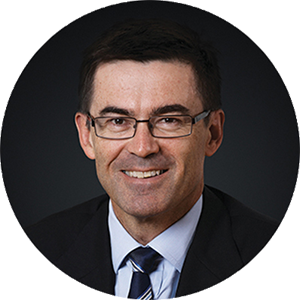 Mr John Wylie AM is Chairman of the Australian Sports Commission and President of the State Library of Victoria Board.  
In 1983, John graduated from UQ with a Bachelor of Commerce with first class honours. After graduating, he spent time as a Rhodes Scholar at Oxford University where he completed a Master of Philosophy.  In the 1990s, he was the Australian Chairman of investment bank Credit Suisse First Boston. In 2000, he co-founded Carnegie Wylie, a corporate advisory and private equity investment firm acquired by Lazard in 2007.  John was Managing Director and Head of Corporate Advisory for Lazard Australia until his retirement in 2014. 
John is known as a leading Australian investment banker and has advised companies and governments globally for over 25 years.  He was made a member of the Order of Australia in 2007 for services to business and the financial sector.
As former Chairman of the Melbourne Cricket Ground Trust, a position he held for 14 years, John chaired the MCG Redevelopment Steering Committee for the 2006 Commonwealth Games.
John is married to Myriam Boisbouvier, who was appointed France's honorary consul in Victoria in 2011.
BGH Capital was established in 2017 by Robin Bishop, Ben Gray and Simon Harle with the objective of creating Australia and New Zealand's pre-eminent private equity firm.
Prior to launching BGH, Ben Gray and Simon Harle established and led the Australian and New Zealand private equity team at TPG Capital, while Robin Bishop was previously head of Macquarie Capital Australia and New Zealand, the region's largest investment bank.
This powerhouse trio's competitive edge stems from a 20-year professional relationship and a unique combination of extensive global networks and achievements in the private equity and investment banking sector.