Young people with a disability and a passion for rugby will soon have the chance to play for the UQ Rugby Football Club, thanks to The University of Queensland's annual Rugby Benefit Dinner.
Hosted by UQ's Faculty of Business, Economics and Law and The University of Queensland in America, Inc., the 1 November New York City dinner will raise funds for a range of initiatives, including the club's bid to establish a modified rugby program in 2019.
Modified rugby programs allow people with learning and perceptual disabilities to play via a program that meets their individual needs.
Club President Michael Zaicek said the tight-knit UQ rugby family took pride in its diversity and inclusivity.
"It's fantastic to see how rugby can make a difference in our players' lives, particularly young people with disabilities who enjoy the camaraderie and see their team mates as family," he said.
"As a non-profit organisation that pours every cent into our teams and programs, funds raised at the benefit dinner allow us to invest in valuable initiatives such as the modified rugby program."
The dinner will also raise funds for the sevens teams, the concussion management program, Play Rugby USA – a non-profit organisation that develops youth through rugby – and future recipients of the Mark Loane Medal.
The medal is awarded annually to America's most outstanding high school rugby player, and enables the recipient to attend the UQ Rugby Academy and play with the club during the US summer break.
It honours the achievements of Dr Mark Loane AM, a former Australian Wallabies rugby captain, UQ alumnus and ophthalmologist.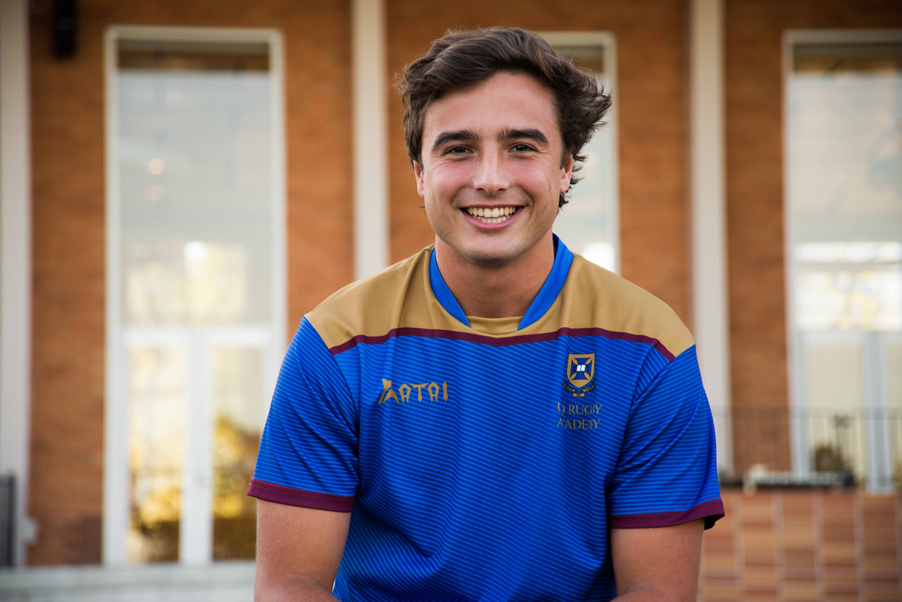 2017 Mark Loane Medallist and San Diego native Patrick Madden said he felt at home at the UQ Rugby Football Club.   
"It's amazing that I can come to UQ and automatically feel the same unconditional love and support I felt in California," Mr Madden said.
"The club has taken me in and treated me like family.
"Receiving the medal has also inspired me as a rugby player and as a person, because of everything Mark Loane has achieved on the field and in the community.
"It's a reminder that there's no real limit on anything.
"If you work hard enough, no matter how young you are, you can achieve your dreams."
Australian rugby legends Mark Ella AM, Glen Ella, Gary Ella and rising sevens star Mackenzie Sadler are this year's panel speakers, with Dr Loane as emcee.
The 2018 Mark Loane Medal will also be presented at the dinner, and a range of rugby memorabilia and other items will be auctioned.  
Bookings are open at https://bel.uq.edu.au/uq-rugby-benefit-dinner. The event is sponsored by Flight Centre Travel Group.
See the photos from the 2018 UQ Rugby Benefit Dinner.
Media: Anthea Barry, Faculty of Business, Economics and Law Advancement, a.barry4@uq.edu.au, +61 7 3346 0668; Alysha Hilevuo, a.hilevuo@uq.edu.au, +61 (0) 409 612 798.
Give through BEL
Support BEL Faculty researchers and students as they strive to create change locally and globally. Please donate online, or update your details to keep in touch.