When was the last time you made a mistake? How did you handle it? As much as you try to steer clear of failure, you're guaranteed to make a few mistakes during your life. But the good news is, there are several powerful career benefits associated with learning from failure.
Success and failure are two sides of the same coin 
Failure can be the birthplace of growth and unexpected opportunities. You may often hear entrepreneurs and top professionals say their biggest career successes were built upon their downfalls. It's how they've used failure to their advantage that sets them apart. 
Three members of the UQ community who've mastered that art of bouncing back stronger, spoke at BEL Careers and Employability's 'Blooming through failure: Stories of career growth' event as part of this year's UQ BLOOM Festival. Check out their top lessons for being resilient in the face of adversity, and how to use failure to your advantage.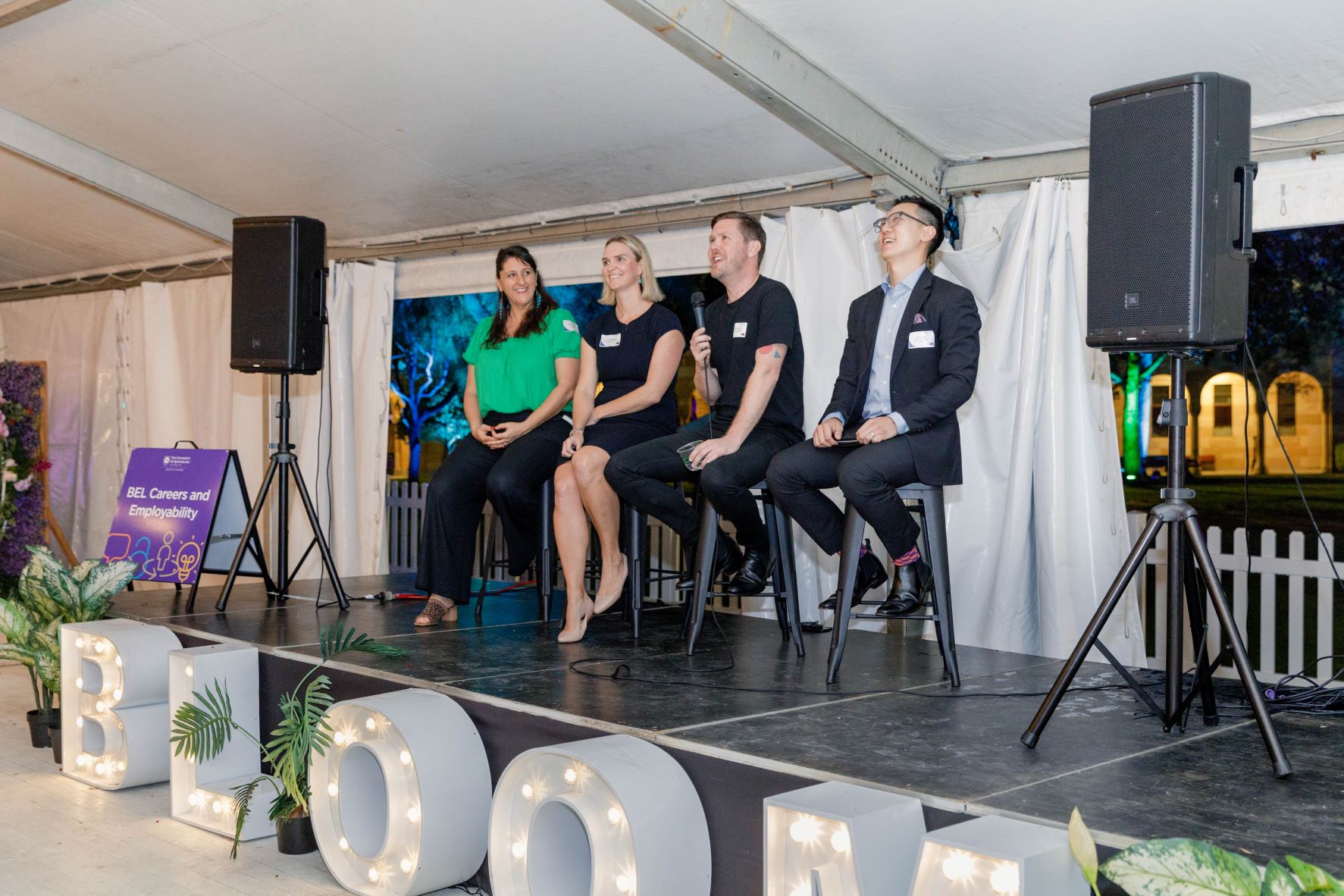 Lesson 1: Never waste a crisis
Andy Galloway is a UQ Bachelor of Business Management graduate and Managing Director at YUMM! Confectionery, a profit-for-purpose company that provides primary intervention strategies to help combat the onset of mental health disorders in 18 to 35-year-olds.  
A piece of wisdom Andy learned from his dad to steer his approach to unexpected challenges is to 'never waste a crisis.'  
"To be successful, you need to understand the idea that you're always growing, learning and expanding your capacity. To be okay with learning is to be able to accept failure as part of the process," Andy said. 
When his business experienced a series of hardships at the onset of the COVID-19 pandemic, their only revenue stream came to a grinding halt.  
"It was hard to see how the business was going to recover," he said.  
"We had to adapt the branding of the business and shift it to a more purpose-first direction. We were able to grow and diversify our revenue streams and add a new capacity to the business."  
While the company originally focussed on confectionary, Andy and his team flipped their approach, and mental health awareness became the new focus – with chocolate being a vehicle to facilitate and fund their intervention strategies. 
"These were opportunities that we may not have thought of without the pressures of a crisis." 
Andy advocates that there's always opportunity to turn a negative into a positive, and you shouldn't waste that opportunity.  
"You get to understand where you went wrong and to create a better outcome through your experience the next time," he said.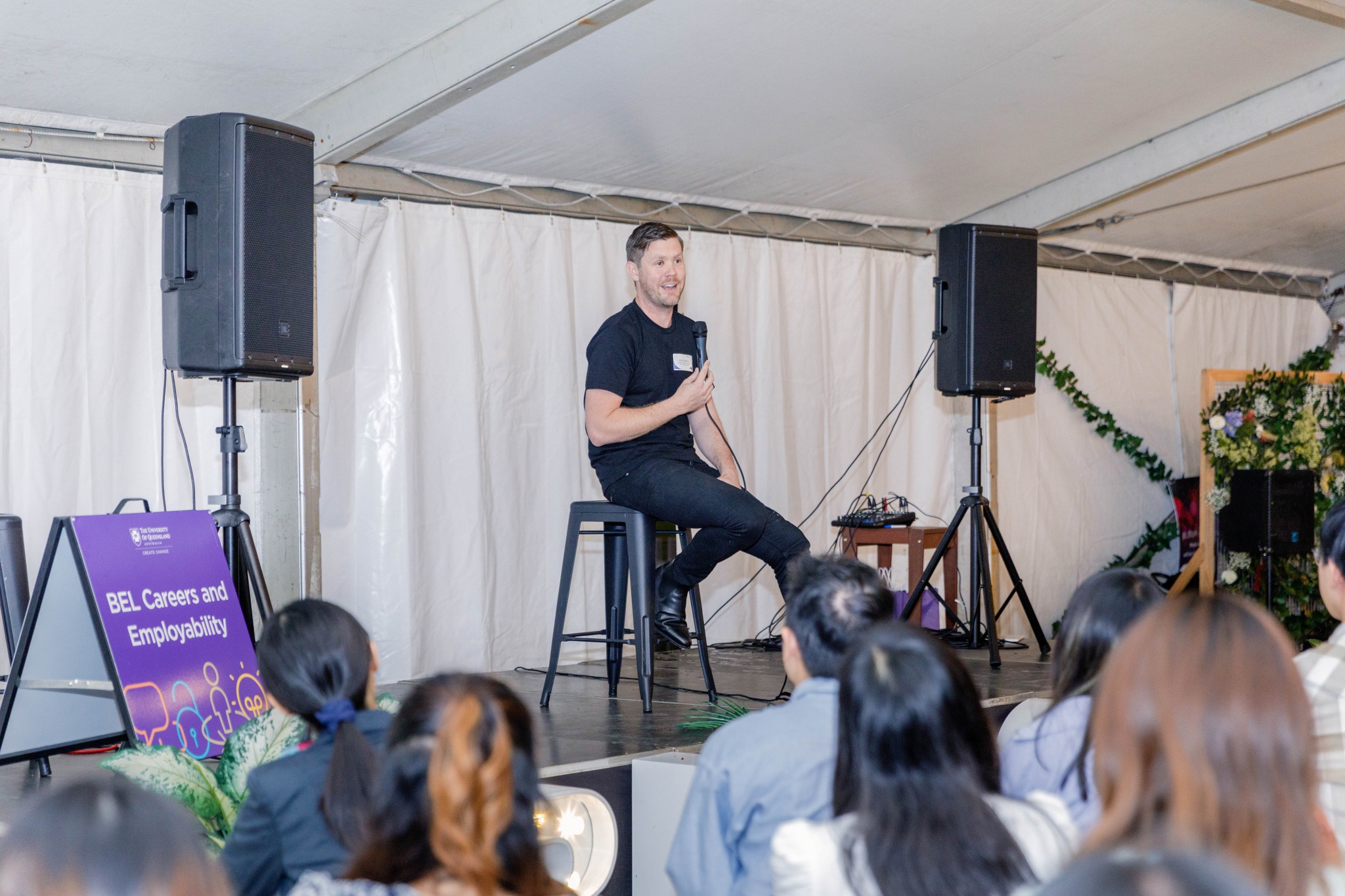 Lesson 2: Own your mistakes 
UQ Master of Business Administration graduate and energy markets specialist Jennifer Nielsen learned how to turn failures into opportunities to build trust. 
"One of my most public mistakes happened on my first day as a spot trader, working in the Australian National Electricity Market," she said.  
It was a busy day on the trading floor, and Jennifer was in charge of dispatching a $500 million power station. "The market was going nuts, we wanted to turn on the power station as soon as possible, but the moment my finger hit the start button, I knew I'd made a very big mistake," she said. 
She had breached a few simple, but very important, market rules and within 15 seconds everyone in the office knew about it, with the large trading screens flashing 'non-compliance' in bright red.  
"People were laughing at me, others were tutting and rolling their eyes. It was very embarrassing and potentially career-ending," she said. 
"In the spot electricity market, everything happens very quickly. I had to react within minutes to correct my mistake and take necessary action. I owned up to my mistake immediately and called the market operator. I had to document the breach and report it to various risk committees," Jennifer said. 
"No one expects you to get everything right 100 per cent of the time. Owning your shortcomings demonstrates to others that they can trust you to put your hand up when something goes wrong." 
"My managers could trust me to do the right thing, and in the end, I actually impressed a lot of people with my transparency and ability to deal with pressure."  
Bonus tip: Giving an example of how you've dealt with a mistake is commonly asked in job interviews. Be sure to frame your answer in a way that demonstrates your ability to problem-solve, work well under pressure, be flexible and learn from an experience. These capabilities are desirable in any industry.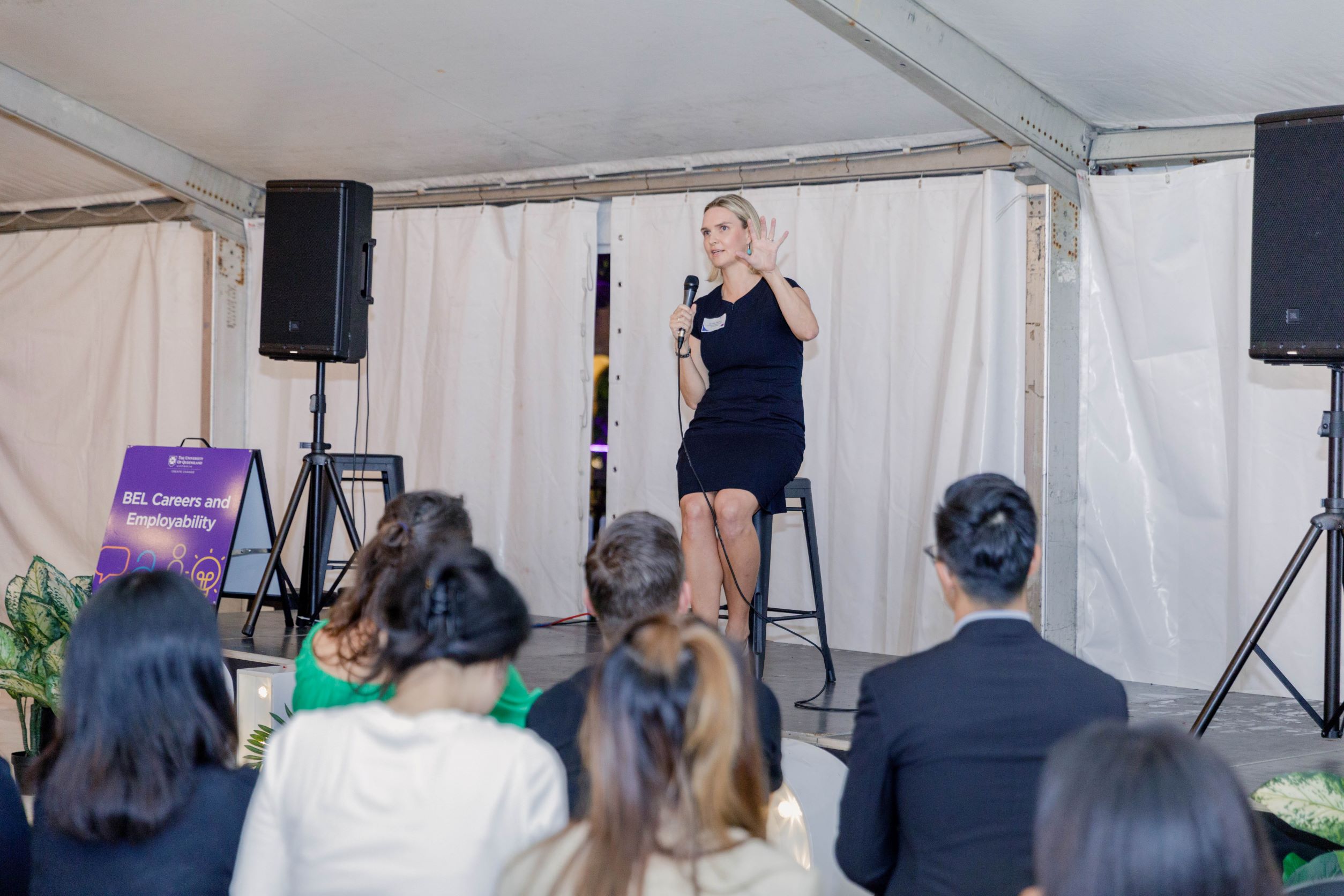 Lesson 3: Change perspective and pivot 
To survive the pressures of the modern world, you have to get good at self-reflection. Instead of being your own worst critic when confronted with rejection, you have the opportunity to take a different approach. 
Chris Chan is a professional accountant and the Commercial Manager for HR consulting firm Mapien.  
After graduating, Chris was successful at landing numerous job interviews where he said he did everything he thought he was 'supposed' to do in an interview – but he couldn't secure the role. "It was a challenging time, but upon reflection, there were plenty of hidden lessons," Chris said. 
Changing tactics and taking on a new perspective, Chris decided to show his true, authentic self while thinking, "what have I got to lose?" 
"I got comfortable with who I was and what I had to offer. I decided to lean into that authenticity in my interviews," Chris said. "I remember thinking the right company is going to choose me, and in the end, they did." 
"The change in tactic resulted in a great interview which helped me land a graduate position that set up my career." 
Failures come in all shapes, sizes, and stages in your career, but there's always something to take away from them. It's not a failure if you've learned something along the way. 
Why not reframe failure from something to be ashamed or fearful of, to an opportunity for new learnings and growth? You can then overcome failures in a way that brings more forgiveness and wisdom into your life, setting you up to better navigate the often complex and challenging career pathways ahead.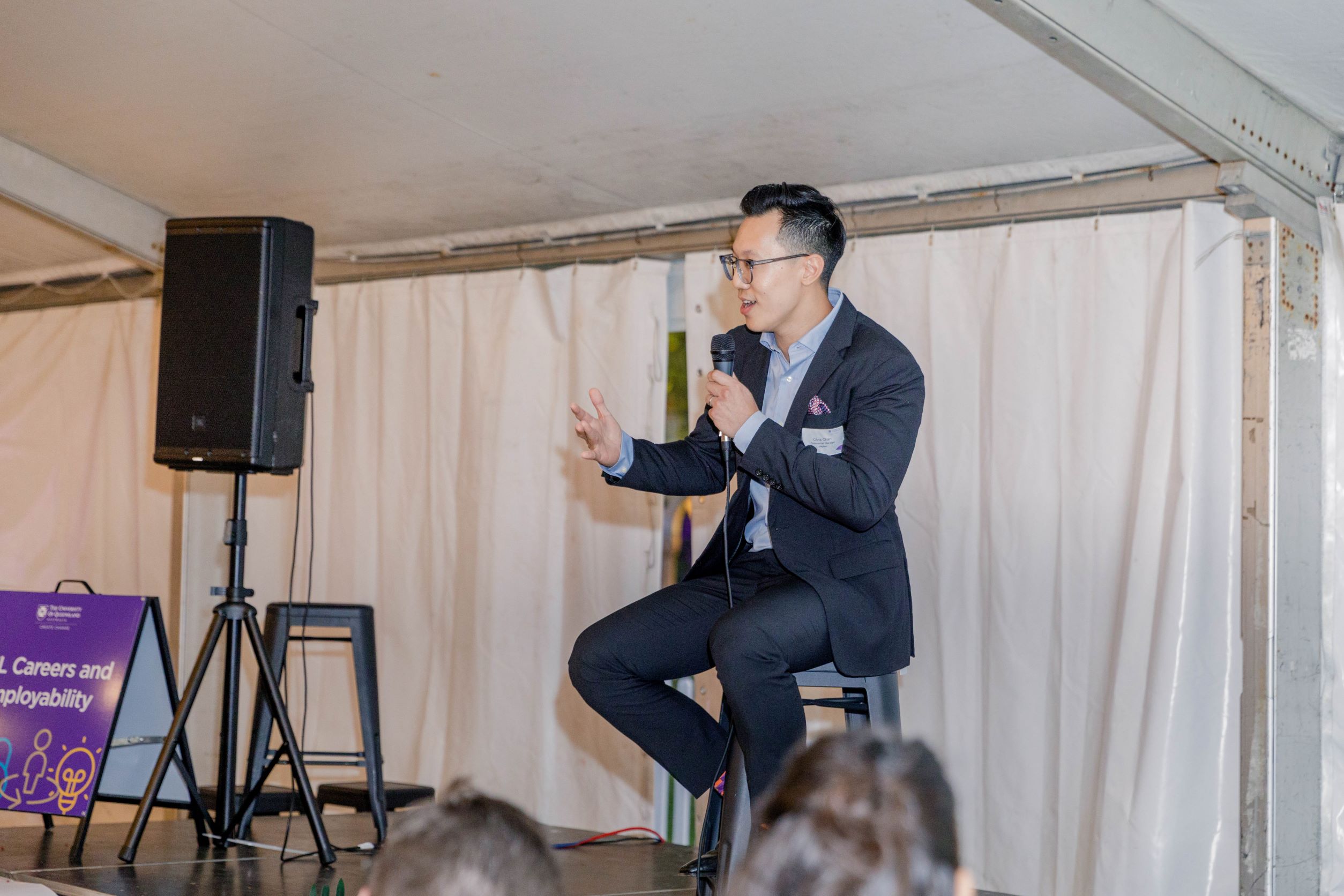 Want more? 
Hear exclusive interviews and conversations with inspirational industry leaders and UQ alumni in the BEL CareerHacks podcast. Listen on Buzzsprout or Spotify to hear their stories and most memorable career hacks.