Enrich your study with international experience
As a UQ student, you have the opportunity to study overseas for one or two semesters on a semester-based exchange program and earn credit towards your UQ degree. You also have opportunities to undertake a short-term experience or an internship.
As a faculty, we strongly encourage you to take up various opportunities to see the world and gain invaluable experience learning and living in another culture.  This experience can provide great advantages for your future employment and career development.
Current opportunity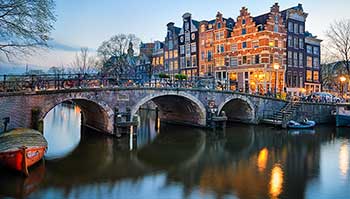 Study in UK, Europe, Asia or Canada at one of our partner institutions. 
Latest news
Four UQ Law students got a global perspective on environmental legal practice thanks to Future Law Sabah, New Colombo Plan funding and the UQ Pro Bono Centre.

A group of UQ Law students are joining forces to tackle wildlife trafficking with a new international university course. The University of Queensland Law School has partnered with the United Nations Office on Drugs and Crime (UNODC) to develop university modules on wildlife, forest, and fisheries crime.

Pursuing their passions abroad will be made easier for four University of Queensland business, economics and law students thanks to financial support from the Australian Government's 2019 New Colombo Plan program.
Pages