Enrich your study with international experience
As a UQ student, you have the opportunity to study overseas for one or two semesters on a semester-based exchange program and earn credit towards your UQ degree. You also have opportunities to undertake a short-term experience or an internship.
As a faculty, we strongly encourage you to take up various opportunities to see the world and gain invaluable experience learning and living in another culture.  This experience can provide great advantages for your future employment and career development.
Current opportunity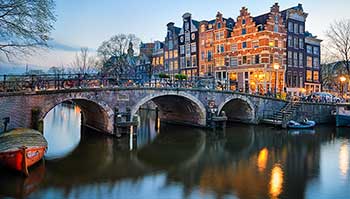 Study in UK, Europe, Asia or Canada at one of our partner institutions. 
Latest news
Eleven business, economics and law students from The University of Queensland have kickstarted their innovation and entrepreneurship journey through UQ Idea Hub's four-week international internship in Israel, the Tel Aviv Startup Adventure.

For UQ student and budding entrepreneur Matthew Diamond, Idea Hub's Tel Aviv Startup Adventure was a trip of a lifetime.

The Australian Government has awarded scholarships to three University of Queensland students - including two students from the TC Beirne School of Law - as part of its New Colombo Plan (NCP) 2018 round.
Pages