Enrich your study with international experience
As a UQ student, you have the opportunity to study overseas for one or two semesters on a semester-based exchange program and earn credit towards your UQ degree. You also have opportunities to undertake a short-term experience or an internship.
As a faculty, we strongly encourage you to take up various opportunities to see the world and gain invaluable experience learning and living in another culture.  This experience can provide great advantages for your future employment and career development.
Current opportunity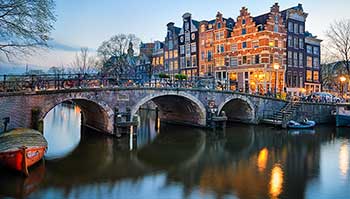 Study in UK, Europe, Asia or Canada at one of our partner institutions. 
Latest news
Zoe Brereton was chosen as the New Colombo Plan Fellow to India in 2014. During her time in New Delhi, she interviewed women, their families and police, giving her work an empirical base and paving the way for future research and presented her research at several international workshops.

Reading 10,000 books is not as useful as travelling 10,000 miles, says a Chinese proverb, and three University of Queensland students are taking the advice to heart.
Pages