The Dean's Society is the philanthropic community of annual and lifetime donors to the Faculty of Business, Economics and Law.
Donors who pledge a gift to BEL scholarships, research initiatives, or teaching facilities become part of this vital, vibrant community.
Members of The Dean's Society have the unique opportunity to engage with likeminded industry leaders to mould Queensland's future lawyers, entrepreneurs, change-makers and disruptors, and shape the very narrative of Australia and the world.
On this page: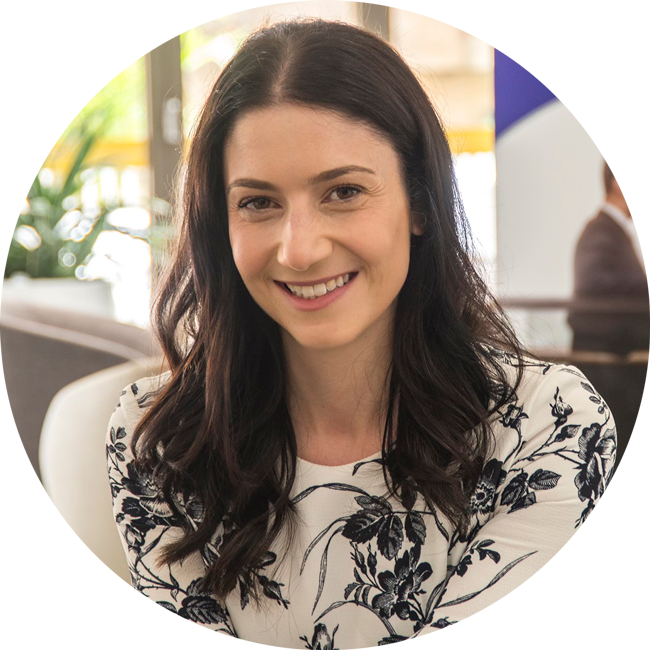 Being recognised as a member of The Dean's Society is a clear sign of my commitment to giving back to UQ, and a great way for me to connect with other like-minded alumni. Members want to positively impact the lives of our present and future students like I do, and together we are supporting a range of meaningful initiatives to bring genuine change.
Ms Steph Elwin (MBA 2015)
Director, PwC, Brisbane
Membership inclusions
Membership includes:
Exclusive invitations to Dean's Society and Alumni events, including The Dean's Society Annual Reception.
Insider access to Heads of School and Faculty leadership, and the opportunity to provide input on the Faculty's direction.
Curated content delivered straight to your inbox.
Campus concierge service: we can assist prior to and during visits to campus with parking, reservations, and the opportunity for private tours.
Personalised Fund service: we can establish a tailored giving program that meets your needs and ensures your vision for UQ is realised.
Formal and informal networking opportunities with leaders from a variety of industries all over the world.
Special donor recognition in the Faculty of Business, Economics and Law publications and website.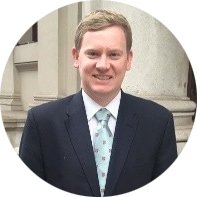 I thoroughly support UQ and BEL Faculty's efforts to make sure financial hardship isn't a barrier to coming to university or during a student's time there. I fully encourage UQ alumni to join The Dean's Society: you become part of a like-minded community who recognise the positive role UQ has played in their lives and want to have an impact on the next generation of UQ students.
Mr Paul Kelly CA (BCom/BBusMan 2009)
Global Next Generation Proposition Manager, HSBC Private Bank UK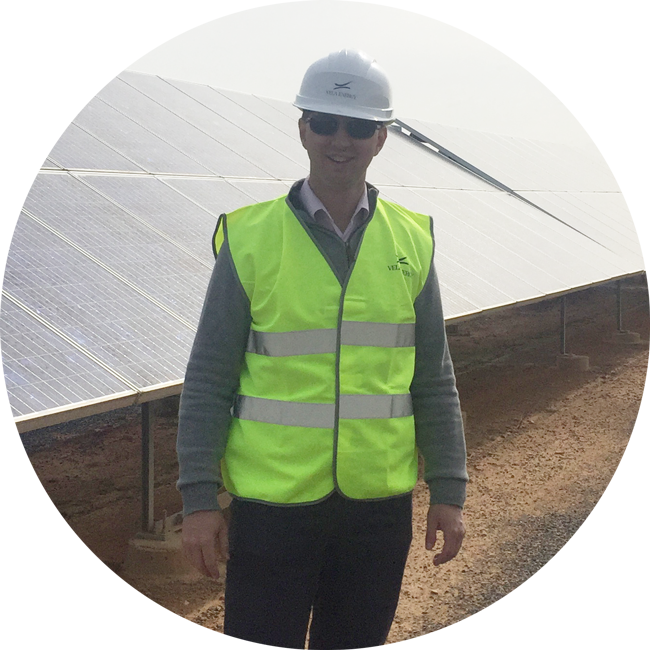 As a dual degree Economics and Law graduate, the opportunities which a UQ education have afforded me are unparalleled. Frankly none of my diverse career in both investment banking and law would have been possible without UQ. If you have you enjoyed your time at UQ, benefited from it and are now in a position to contribute your time, skill or financially, I would strongly encourage you to join The Dean's Society.
Mr Peter Rawlings (LLB/BEcon 2001)
Managing Director, Jeffries, UK
Membership thresholds
To become a member, simply pledge a tax deductible gift to the Fund of your choice each year.
Young alumni (35 or younger) may join The Dean's Society with a $500 donation for annual membership.
Members over 35 may join through a minimum gift of $1,000 per year. All gifts are tax deductible, and may be paid in regular instalments over the course of one year, or paid in a single lump sum.
Message from the Chair
Maintaining The University of Queensland as a world-class teaching and research environment competitive with the elite universities of the world is critical.

Whether that is funding scholarships to ensure the best and the brightest get access to world-class tertiary education whatever their backgrounds, sponsoring exceptional research, or ensuring the best faculty are attracted to The University of Queensland, all play a really important role in maintaining the University 's leadership position. Your philanthropic leadership as a member of the Dean's Society adds to the lives of students today as well as maintaining UQ as a world-class institution.
Paul Taylor
BBus BCom(UQ), MSc(LBS)
Chair, The Dean's Society
Head of Australian Equities, Fidelity International
Lifetime membership
Lifetime Circle membership options include:
The Platinum Circle reflects accumulated giving of $5,000,000 or more and is a lifetime membership
The Diamond Circle reflects accumulated giving of $1,000,000 to $4,999,999 and is a lifetime membership
The Gold Circle reflects accumulated giving of $500,000 to $999,999 and is a lifetime membership
The Silver Circle reflects accumulated giving of $250,000 to $499,999 and is a lifetime membership
The Bronze Circle reflects accumulated giving of $100,000 to $249,999 and is a lifetime membership
We thank our Lifetime Circle Dean's Society members for their continued support.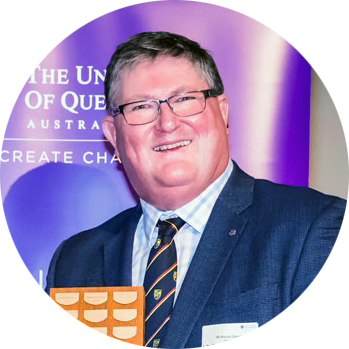 Don't hesitate to become a member of The Dean's Society: your involvement and financial support will be significantly leveraged to make a real difference for UQ students and staff, as well as the wider community.
Mr Randal Dennings (LLB/BA 1981)
Join or renew
Donate today to become a member of The Dean's Society or renew your membership. 
Go to the Faculty of Business, Economics and Law (BEL) Giving Page
Choose a Giving Destination or select 'Other'
Enter your gift amount
Complete the remaining fields and process your payment 
Contact
For more information, or to make your pledge, contact:
Contact
Contact a member of the BEL Faculty Advancement team to discuss your relationship with the Faculty, options for giving back to current and future students, partnership opportunities, upcoming events and more.