Get connected with other UQ Business, Economics and Law Alumni living in Brisbane.
There is a vibrant community of UQ alumni living in Brisbane, including a team of dedicated volunteer ambassadors who are eager to build the community and remain connected to UQ.  There are opportunities to connect with fellow alumni at events and through social media platforms, providing key industry contacts, mentors and employment opportunities from the wider business community.
Meetups
Meetups are on hold during COVID-19. View past meetups to get an idea of what they're like.
Brisbane Alumni Ambassadors
---
Chad Hardy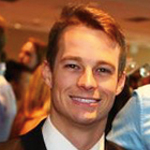 Chair, Brisbane Alumni Ambassador Council
Chief Operations Officer, Bookipi
UQ qualifications: Bachelor of Laws (Hons) 2013
After completing a Bachelors of Management in Canada, Chad left the company he founded to study law at UQ. He was heavily involved in student societies, becoming President of the UQ Law Society for 2013.
Graduating from UQ Law in 2013, Chad was admitted to the legal profession while working at a law firm.
Chad is currently Chief Operations Officer at Bookipi. He was previously Chief Operating Officer at GoCatch, an Australian rideshare and taxi booking app. He worked closely with Municipal, State, and Federal governments to develop technologically integrated transport networks with GoCatch.
Prior to GoCatch, Chad was the Commercial Lead for Brisbane based technology company VroomVroomVroom where he negotiated global agreements with leading car hire companies and set corporate strategy and policy.
Chad has extensive experience in the rideshare space, having spent nearly 2 years at Uber growing the Queensland rideshare market.
Chad's career highlight was growing Uber Queensland into a reliable way to get around and an opportunity for those under and un-employed. His areas of specialty include law, technology, commerce and start ups.
He advises new graduates to try many things to see what they really enjoy and where they excel. They should use those passions to make their mark. His favourite memory from UQ is working on the UQ Law Revue – long days of planning, rehearsals and building, weeks of labour, and a brilliant final product. Best of all, he worked with a group of brilliant and dedicated people.
Chad is always looking for the next opportunity to throw on a pair of skis. He is an avid reader and cinema goer.
---
Stephanie Elwin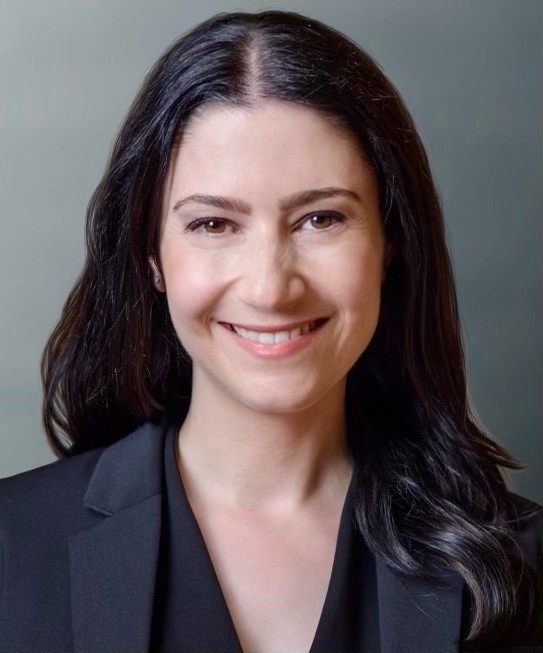 Deputy Chair, Brisbane Alumni Ambassador Council
Associate Director, Enterprise Transformation, KPMG Australia
UQ qualifications: MBA 2015
Stephanie Elwin is an Associate Director in KPMG's Enterprise Transformation consulting practice, with more than 15 years' change management, leadership and communications experience. Prior to joining KPMG, Stephanie spent seven and a half years in the Australian Government in Canberra and Brisbane, leading large-scale reform projects and a number of successful diversity programs. She has also worked in a range of advisory roles in the oil and gas and insurance sectors, and in state government.
Stephanie's advice to new graduates is to not be afraid to take risks early in your career to help you find your professional passion, and to seek global opportunities. Employers are looking for breadth of experience and for personal maturity – both of which will be aided by living and working overseas, and taking a chance on roles that may appear to be a less direct path to your professional goals.
Professor Neil Paulsen was Stephanie's favourite lecturer during her MBA studies. Neil's engaging teaching style – in one of Stephanie's main professional interest areas of 'leading people and teams' – and care for his students was a stand-out amongst an exceptional calibre of teaching staff at UQ Business School.
Stephanie has stayed closely involved with the Business School since graduating in 2015, meeting regularly with current students and speaking at a number of MBA career and recruiting events. Stephanie was awarded the MBA Director's Award for Leadership at the conclusion of her MBA, and now co-sponsors the MBA Women's Leadership Impact Prize, which is awarded to the top female talent in the MBA program each year.
After three years serving on the Melbourne Ambassador Council, Stephanie joined the Brisbane Ambassador Council in 2019.
Stephanie is married to a decorated military veteran and has three adult step-children.
---
Madeleine Butler
Careers and Engagement Support Officer, Faculty of Business, Economics and Law, UQ
UQ qualifications: Bachelor of International Hotel and Tourism Management/Bachelor of Arts 2020
Madeleine is a recent UQ graduate with a Bachelor of International Hotel and Tourism Management (Events Management) and Bachelor of Arts (French, Journalism and Communication).
During her studies, she was involved in volunteering and student societies at UQ. She served as President and Secretary of UQ's Tourism, Hospitality & Events Society and represented UQ on a number of occasions as a BEL Student Ambassador. Whilst studying, she worked part-time in events and hospitality, and volunteered at a variety of events including the GC 2018 Commonwealth Games. She has also studied abroad in Vichy, France and has a love of the French language and culture.
Madeleine currently works for the UQ BEL Career Services Team in her role as Careers & Engagement Support Officer. Being passionate about student engagement initiatives and events comes from her love of working with people. She highly enjoys being a part of a team that put pride and energy into their work, helping students to build their employability and further their personal and professional development.
In her spare time, she enjoys painting and playing social netball and touch football with friends. Her advice to current students and recent graduates is to "Trust your gut and don't be afraid to say yes to new opportunities! You never know where certain opportunities will take you, and they will help you on your journey of finding your passions and your people."
---
Dayna Field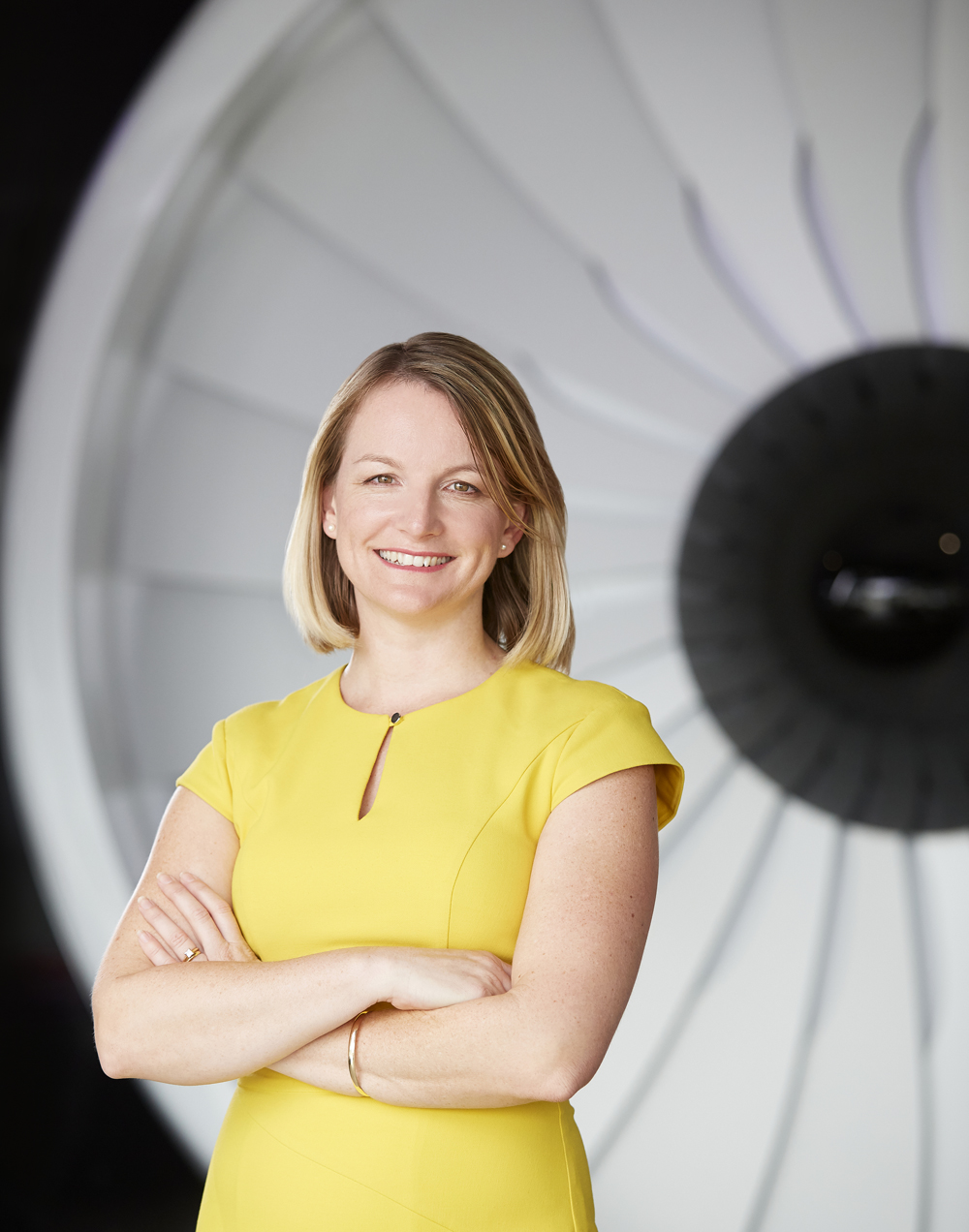 Chief Legal and Risk Officer, Virgin Australia
UQ qualifications: Bachelor of Commerce 2002, Bachelor of Laws 2004
Dayna completed both a Bachelor of Commerce and Bachelor of Laws at the University of Queensland as well as being the Treasurer of the UQ Law Society and Valedictorian for the 2004 graduating class.
She commenced her career with Allens Arthur Robinson (now Allens Linklaters) where she worked across a number of practice areas with a focus on Corporate and M&A.
Dayna spent the following 14 years in-house with the Virgin Australia Group which culminated in performing the role of Chief Legal and Risk Officer. Dayna's portfolio has included Legal, Compliance, Privacy, Internal Audit, Risk, Corporate Governance, Sustainability, Workplace Relations and Business Resilience.
Career highlights - Dayna worked closely with the Executive Leadership Team and Board on a broad range of activities including the transformation from Virgin Blue to Virgin Australia, the acquisition of Tigerair, the partial divestment and reacquisition of Velocity Frequent Flyer, a wide range of regulatory matters, the creation of privacy and compliance frameworks, the sustainable development strategy including Australian first biofuel trials and most recently worked with the Administrators to bring Virgin Australia through voluntary administration during the COVID19 pandemic to relaunch Australia's most loved airline.
Dayna specialises in Risk, ethics and compliance advisory, legal advice (competition and consumer law, privacy, corporate advisory and governance, transactions, procurement), sustainability.
Her advice for recent graduates is, "Take opportunities as they present themselves even if you don't feel 100% ready."
One of Dayna's favourite UQ memories is long stretches in the sun in the Great Court.
In her free time, Dayna enjoys camping and 4WDing with her husband and three little kids.
---
Laura Hatton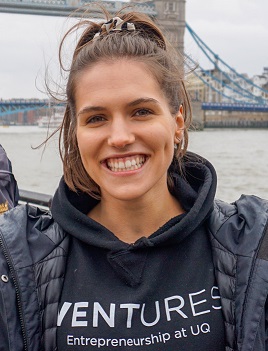 Student Alumni Ambassador, The University of Queensland
Laura is very involved in the UQ startup scene and is currently completing a Bachelor of Business Management (International Business & Marketing) and Diploma of Languages (Spanish).
Laura has represented the University abroad on multiple occasions, including a one-month internship in Shanghai as part of UQ Ventures 'Startup Adventure' program, a semester exchange in Spain, and student entrepreneur study tours to South Korea and the UK. She also formed part of a UQ student and staff team who created a four-part video series promoting UQ Idea Hub.
Laura is currently Club Secretary of the UQ Innovation & Entrepreneurship Society.
---
Annie Leeks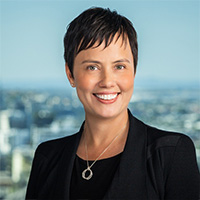 Partner, Jones Day
UQ qualifications: Bachelor of Laws 2003
Annie Leeks has in-depth experience in high-pressure litigation and arbitration having acted for major corporations in a wide range of industries, including health care, mining, energy, financial services, aviation, sports, and construction.
Annie has a particular focus on resolving and managing high-stakes disputes for energy sector clients with cross-border operations, including in Australia and across the Asia-Pacific region.
After graduating with a Bachelor of Laws from The University of Queensland in 2003, Annie moved to Canada and completed a Master of Laws at the University of Toronto.
She joined Blake, Cassels & Graydon LLP as an Associate before moving to London and accepting a position with Freshfields Bruckhaus Deringer.
Annie returned to Queensland in 2010 as a Senior Associate at Herbert Smith Freehills where her experience included acting for a leading construction contractor in a domestic ad hoc arbitration arising from alliancing contracts on the A$5 billion Brisbane Airport Link project.
After more than five years at Herbert Smith Freehills, Annie joined Virgin Australia as Lead Legal Counsel and Virgin Australia Group Privacy Officer.
In 2016 Annie joined Jones Day where she is now a Partner, and said she considers herself fortunate to have ended up at a collaborative and inclusive organisation.
Her advice to new graduates is to remember that "Your career is a marathon, not a sprint!"
In her free time, Annie enjoys travel, hiking and yoga.
---
Caitlin Philip
Student Alumni Ambassador
Caitlin is a current student in her final semester of a dual degree in Commerce and Laws (Hons). Her honours thesis topic is investigating the challenges of anonymity to the taxation of cryptocurrencies.
She has undertaken several vacation clerkships with corporate law firms and intends to begin as a graduate lawyer next year. 
Caitlin is currently working with an arbitrator as his associate which gives her a firsthand view of top advocates in action and a deeper understanding of commercial disputes. 
Although Caitlin has not yet graduated, when she does she plans to try to keep up with lots of activities outside of work. Particularly with the university, which makes a diverse range of hobbies with different groups of people so accessible, something she values. 
One of Caitlin's favourite memories is a short-term exchange to Berlin where she studied International Economic Law at Humboldt University. It was in January 2020, just before COVID-19 hit,  Caitlin says she is extremely grateful to have had a month to experience the joys of Berlin.
Caitlin is very musical: she has played classical piano since the age of ten and loves going to live music gigs with small Brisbane bands. She recently attended a music and arts festival where one stage was devoted to Indigenous artists and was introduced to an amazing 'didgitronic' band that used the digeridoo in hip hop tracks. 
---
Mark Tanner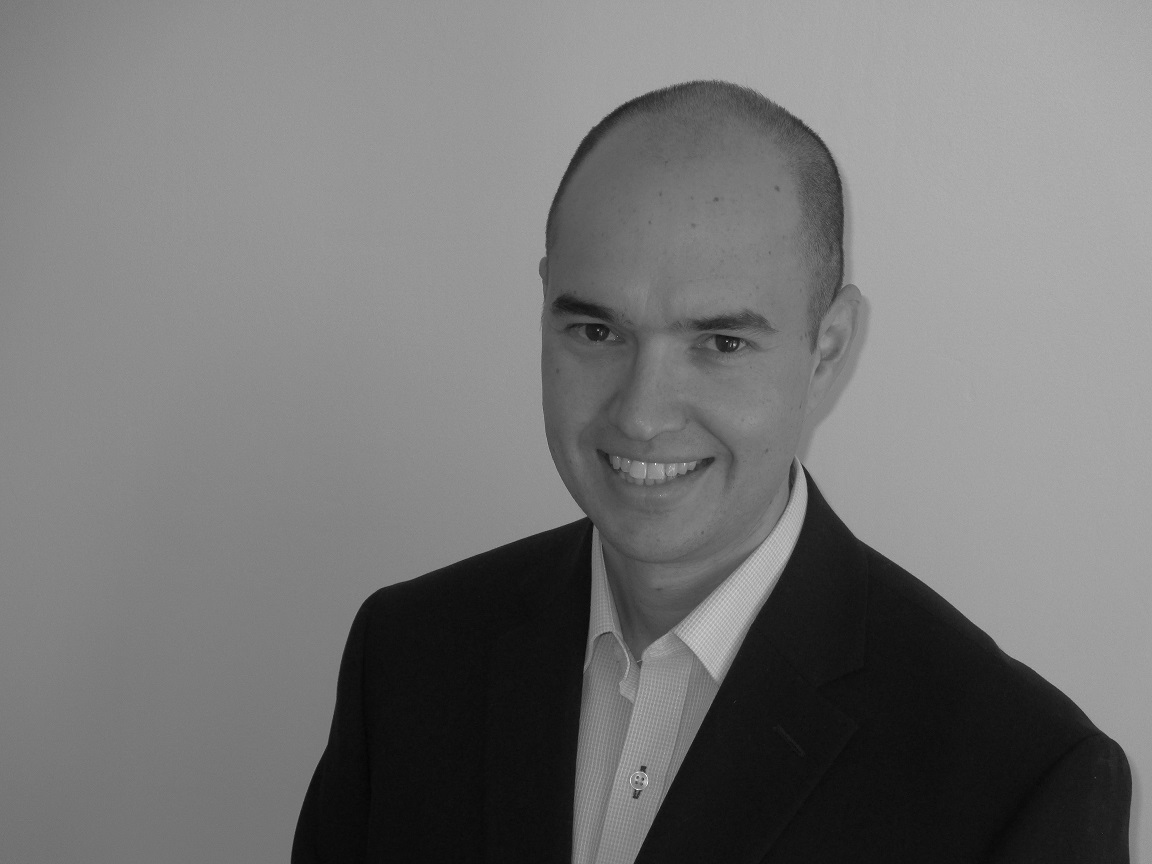 Financial Adviser, More Life Planning
Associate Lecturer, UQ Business School
UQ qualifications: Bachelor of Commerce (Hons), Bachelor of Economics 1999
Professional memberships
Financial Planning Association of Australia
Upon graduating from UQ, Mark was hired by a Global Management consulting firm. Two weeks later, he was in Korea advising a consortium of international banks and the Board of one of Korea's largest technology companies on how to restructure their business.
After a number of years in management consulting and private equity, Mark joined a small management buy-out team to purchase a business outsourcing firm from administration, which was subsequently restructured and developed over a number of years.
More recently, Mark's passion has been to assist others to achieve their financial freedom. Currently a Financial Adviser at More Life Planning, Mark works with people to achieve their desired balance between work, financial goals, lifestyle and family time, and focus on living an amazing life rather than "making a living".
Mark's advice to graduates is: "Take time to study yourself. Understand your strengths, your weakness and most importantly your passion. People respond to authenticity, if you are pursuing your passion you will find opportunities will open up for you. You will wake every day with enthusiasm and energy to pursue your dream and you won't look back on a life of regret. Continue to read, study widely and take time reflect on your life – regardless of your age or experience, you can continue to learn and grow."
Mark considers his BCom Honours year with supervisor Professor Gray to be the foundation upon which he has built his career.
"I still consider myself extremely lucky for having Professor Gray as a supervisor in my honours year. Having such a world class professor encourage you to achieve your best and take your thinking to a new level was amazing. I am still lucky enough to be able to still call Professor Gray a good friend and mentor."
Outside of the office, Mark enjoys spending time bushwalking and hiking, and spending time with his family.
---
Tim Wilson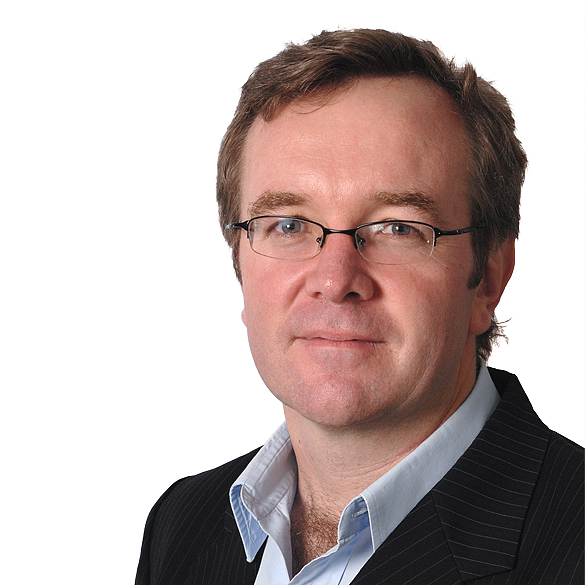 Consultant, CurzonCo
UQ qualifications: Bachelor of Commerce 1990, Bachelor of Laws 1992
After graduating from UQ, Tim Wilson began his career as a corporate lawyer with Minter Ellison in Brisbane.
He completed a Masters of Finance at London Business School and shifted to twelve years of Investment banking in London, Sydney and Brisbane.
A specialist in private equity, Tim was previously Director and Deputy Chairman of Blue Sky Alternative Investments Ltd, and Managing Director of Blue Sky Private Equity.
His advice to new graduates is to nurture the friendships along the way, and says a good network has as much value as exceptional grades.
Tim fondly remembers commerce lectures with Professor Stephen Gray and his favourite law lecturer was Professor Suri Ratnapala.
Tim enjoys family time with his four sons, travelling, and supporting rugby.
---
Contact
Contact a member of the BEL Faculty Advancement team to discuss your relationship with the Faculty, options for giving back to current and future students, partnership opportunities, upcoming events and more.