Emeritus status may be granted to a former member of an Alumni Ambassador Council who has demonstrated exceptional leadership, dedication, and has made an impactful contribution that has served to advance the mission of the BEL Faculty and the Alumni Ambassador Council while serving his/her term.
Many of our Emeriti Ambassadors choose to continue to be actively involved with their respective Alumni Ambassador Council.
---
Martin Benders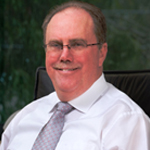 Former Managing Director, Mazda Australia       
Ambassador Emeritus, BEL Alumni Ambassador Council in Melbourne (2014 - 2019) 
UQ qualifications: Bachelor of Commerce (Hons) 1975
Martin Benders was previously the Managing Director at Mazda Australia. He specialises in marketing, management, leadership and strategy, which he used in various accounting roles including internal audit and management accounting for ACI, Provincial Traders, Golden Circle and Mazda.
At Mazda, Martin enjoyed various roles including sales and general management; ten years as Marketing Director for Mazda Australia which saw company growth from 3% to 7% market share; and six years in international roles with Mazda in Japan and Europe.
Martin has many fond memories of his time at UQ including helping to clean up some of the Faculty staff housing after the 1974 floods, playing 500 in the refectory, accounting lectures with Reg Gynther and finance lectures with Professor Ball.
Martin advises new graduates that while your degree provides a ticket of entry into the 'real world', do not narrow your vision to your area of study – be prepared to take a broad experience view in your career development.
Outside the office, Martin enjoys golf, walking, cycling, good food and red wine.
---
Susan Buckley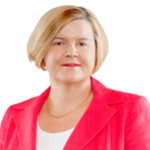 Managing Director - Global Liquid Strategies, QIC           
Ambassador Emeritus, BEL Alumni Ambassador Council in Brisbane (2014 - 2016)
UQ qualifications: Bachelor of Economics 1985, Master of Business Administration 2010
Professional memberships
Fellow, Australian Institute of Management
Member, Australian Business Economist Association (NSW)
Member, Financial Advisory Council for Sisters of Mercy
Member, Chief Executive Women
Susan leads QIC's Global Liquid Strategies (GLS) capability in the successful management of a diverse range of global listed market solutions for QIC's clients.
Recognised as an innovative, high-performing team of 28 investment professionals based in Brisbane and London, GLS manages approximately $33 billion in funds for 60 institutional clients. Solutions the team mange include absolute return, unconstrained and benchmark aware global fixed interest, incorporating active strategies across interest rate, inflation, currency and credit markets, as well as implementation and targeted exposure management services across fixed interest, currency, equities and commodities.
Before joining QIC in November 2001, Susan held positions as the Head of Strategy for NRMA Asset Management; Senior Vice President at Bankers Trust Funds Management; and Manager, Fixed Interest, at Suncorp Investment Management. She also worked as an economist for National Australia Bank and was Director, Foreign Exchange Services with Syntec Economic Services.
---
Karen Chester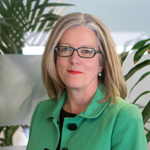 Deputy Chair, ASIC                                                
Ambassador Emeritus, BEL Alumni Ambassador Council in Melbourne (2014 - 2020)
UQ qualifications: Bachelor of Economics (Hons) 1986, Doctor of Economics honoris causa 2017
Karen Chester commenced as an ASIC Deputy Chair in January 2019.
Before joining ASIC, Karen was a Commissioner at the Productivity Commission since 2013 and Deputy Chair since May 2016.
Previously, Karen was a Partner at Mercer and Global Head of Infrastructure. Before joining Mercer, Karen was a Partner at Access Capital Advisers and the CEO of Access Economics. Karen has held directorships on several Australian infrastructure company boards.
Before moving to the private sector, Karen held senior economic policy roles in the Australian Treasury and the Department of Prime Minister and Cabinet.
Karen has a first-class honours degree in Economics from The University of Queensland and was awarded an honorary doctorate in Economics by the University in 2017. She is also a graduate of the Australian Institute of Company Directors.
---
Dr Vince FitzGerald AO
Ambassador Emeritus, Alumni Ambassador Council in Melbourne (2014 - 2021)
Senior Associate, Acil Allen Consulting
UQ qualifications: Bachelor of Economics (Hons) 1969, University Medal 1969, Doctor of Economics honoris causa 2015
Professional memberships
Victorian Division President and Board Member, Australian Institute of Company Directors
Victorian and National Fellow, Institute of Public Administration
Vince is a former Director and current Senior Associate of Acil Allen Consulting, consulting in economics, public policy and regulation, and strategy. He mainly works as an economic expert in competition law matters, and in public policy. Vince has a part-time role as Senior Research Fellow at CEDA and is also on the ANU Council; a Director of ETFs Management (Aus) Ltd and ETFS Metal Securities Australia Ltd; the Australian Institute of Company Directors; and three not-for-profits. Vince is also on the Industry Advisory Committee of the Australian Centre for Financial Studies. Vince specializes in Competition economics, Commonwealth state finances, public policy in education and training, public policy in health, saving and superannuation.
Before joining a colleague in 1989 to found the Allen Consulting Group (later to merge with Acil), Vince was a relatively young head of two government departments: Trade (then separate) and Employment, Education and Training. In his consulting career, he became best known in the mid-1990s as the author of a major report, 'Australia's National Saving: A Report to the Treasurer', and as an expert on superannuation. Vince also authored a number of widely read reports on national training arrangements and Commonwealth-State Finances and chaired the previous Queensland Commission of Audit in 1996.
Vince's favourite professor at UQ was Leo Howard, who lectured in advanced applied mathematics; a great teacher. Vince's advice to new graduates is "don't be afraid to have a go", and don't be daunted if something you set out to do doesn't work out. Never failing at anything probably means you've never really set stretch goals for yourself, and failures (hopefully only very occasional!) can be great learning experiences, once you 'dust yourself off and start all over again.
Outside of work, Vince enjoys music, especially opera and chamber music, photography, amateur astronomy and reading.
---
Philip Forrest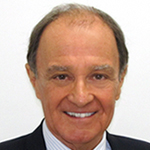 Board Member, AustCham ASEAN                                                   
Ambassador Emeritus, BEL Alumni Ambassador Council in Singapore (2015 - 2018)
UQ qualifications: Bachelor of Commerce 1968
Professional memberships and certifications
Board Member and Former President, AustCham Singapore
Director and Council Member, Singapore Institute of Directors
Fellow, Australian Institute of Company Directors
Former Member of Council, Singapore Business Federation
CPA Australia
Philip Forrest's area of specialty is within Commercial and Investment Banking, and more recently a variety of Non-Executive Director roles. He has worked for Citibank in New York, Manila, Jakarta and Bangkok and has also had opportunities in Singapore with Westpac and ANZ.
Philip is a proponent of new graduates considering Asia as a starting point to begin their careers due to the high growth of the region. His favourite UQ professor was Herb Qualls; in Philip's words: "Herb definitely told the best jokes. But they weren't printable then and probably still aren't."
A morning jog through Singapore's Botanic Gardens as the sun rises, and the vast networking opportunities available in Singapore are activities Philip highly values.
---
Paul Gibney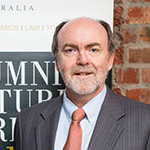 Ambassador Emeritus, Alumni Ambassador Council in Melbourne (2014 - 2021)
Finance Director, Savcor ART
UQ qualifications: MBA 1991
Paul is a broadly experienced finance executive with strong Australian as well as international achievements. His track record includes a variety of start-up situations, in addition to big corporate experience (John Holland, Leighton, Baulderstone, Thiess). The experiences have been in a number of Asian and Pacific countries as well as in mainstream Australian operations. These have encompassed practical system design, cross-cultural ability, meaningful reporting and evaluations, management skills and business analysis.
He is a Fellow of CPA Australia as well as of the Governance Institute of Australia and a member of the Institute of Company Directors. During his time in Thailand with Leighton, Paul also served as the Vice President of the Australian Thai Chamber of Commerce for two terms.
In addition to now providing advice to a number of businesses across diverse industries, Paul has a key role on the board of a specialist remedial engineering business operating in the near Pacific.
Paul's favourite professor was Bob Dick. He gave Paul a broad way to look at the human side of business and has led to an ongoing interest in non-accounting fields – spurred on in part by writings such as "Organizational Change by Choice". Paul's advice to new graduates is to seize the opportunities that a great education and a fascinating world offer.
---
Professor Ian Harper AO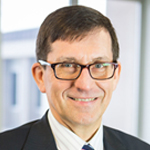 Board Member, Reserve Bank of Australia
Dean, Melbourne Business School
Ambassador Emeritus, BEL Alumni Ambassador Council in Melbourne (2014 - 2016)
UQ qualifications: Bachelor of Economics (Hons) 1978
Professional memberships
Academy of Social Sciences in Australia
Australian Institute of Company Directors
Institute of Chartered Accountants in Australia
Economic Society of Australia
Ian has been a professional economist throughout his career and has worked in governmental bodies, academic institutions and the private sector. He is currently one of seven non-executive members of the main Board of the Reserve Bank of Australia.
Ian's career highlights include holding three different chairs of economics over a 20-year career at the University of Melbourne; being appointed a member of the Financial System (Wallis) Inquiry (1996-97), inaugural Chair of the Australian Fair Pay Commission (2005-09) and Chair of the Competition Review Panel (2014-15).
Ian's favourite memory of UQ is kicking around ideas with his fellow economics honours students. His advice to new graduates is to never take a job just for the money - instead, ask yourself where you're likely to do your best work and aim to get a job there.
Outside of work, Ian enjoys spending time with his family, reading and writing, running and working out at the gym, listening to music and involvement in church and related activities.
---
Mark Hutchinson
Former CEO and President, General Electric Europe
Ambassador Emeritus, BEL Alumni Ambassador Council in Brisbane (2018)
UQ qualifications: Bachelor of Commerce 1986, Doctor of Business honoris causa 2014
Mark Hutchinson is the former President and Chief Executive Officer of GE Europe, responsible for managing GE's European activities and leading the efforts to strengthen GE's operations across Europe.
Prior to his appointment, Mark was President and CEO, GE Greater China, responsible for GE's growth strategy and leading a team across manufacturing, sourcing, sales and other functions. During his tenure in China, Mark developed and executed a shared growth strategy for all the GE businesses helping to drive double-digit growth, year-over-year, under his leadership.
He was previously President of GE Capital Real Estate, International, where he led the real estate team in Europe and Asia successfully through a dramatic cycle. During his decade-long stint as a leader of GE's capital markets team, Mark successfully led a host of complex transactions in North America, Europe and the Pacific Rim.
Prior to joining GE, Mark was head of the Asian project advisory team based in Hong Kong for Barclays Merchant Bank. The successful privatisation of Western Harbour Crossing and the Route 3 Project, both key elements of Hong Kong's infrastructure development, was a central accomplishment during his tenure.
---
Hoon Sun Loh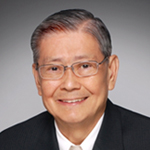 Senior Advisor, Phillip Securities Pte Ltd
UQ qualifications: Certificate in Accountancy 1962, Diploma in Commerce 1963, Bachelor of Economics (Hons) 1964
Professional memberships and certifications
Fellow, CPA Australia
Chartered Accountant, Malaysian Institute of Accountants
Fellow, Institute of Singapore Chartered Accountants
Fellow, Singapore Institute of Directors
Member, CFA Society Singapore
Hoon Sun Loh has been with Phillip Securities Pte Ltd since 1990, first as Managing Director and now Senior Advisor.
Hoon Sun has had diverse work experience in various industries including auditing, plantation, mining, timber, oil, banking and finance. Before Phillip Securities, he was Executive Vice-President and Head of Overseas Union Bank's Treasury and Investment Banking and Chairman of OUB Investment Management Ltd.
He has served as Chairman of the Gold Exchange of Singapore; Board Member of the Singapore International Monetary Exchange (SIMEX); Stock Exchange of Singapore; Securities Industry Council; Accounting and Corporate Regulatory Authority (ACRA); and GST Board of Review; and Member of Alexandra Hospital Medifund Committee. He is also a Past President of Chung Ling High School Alumni (Singapore) Association; CPA Australia, Singapore Division; and Australian Alumni Singapore.
Currently, Hoon Sun is a Member of the Advisory Panel, Governance and Transparency Index, National University of Singapore Business School; and School of Economics Advisory Board, The University of Queensland.
He has been awarded the Life Membership by CPA Australia; International Alumnus of the Year by The University of Queensland; IBF Distinguished Fellow by Institute of Banking and Finance; Gold Medal by Institute of Singapore Chartered Accountants; and Leadership Award by CFA Society Singapore.
---
Michel Mamet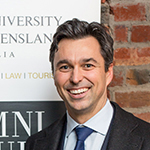 Managing Director, Flagstaff Partners        
Ambassador Emeritus, BEL Alumni Ambassador Council in Melbourne (2014 - 2020)
UQ qualifications: Bachelor of Commerce (Hons) 1998
Michel joined Flagstaff Partners in 2009 and has 15 years of experience and specialty in investment banking and energy. Prior to joining Flagstaff Partners, Michel was an Executive Director with Morgan Stanley, preceded by five years with UBS, initially in Melbourne as part of the natural resources group and then in the United States helping build their energy businesses.
Michel has advised across a variety of sectors including industrials, telecommunications, retail, and mining and over the last 10 years predominantly across the energy sector. He has worked on a broad range of transactions including M&A, initial public offerings, secondary offerings, structured finance, high yield and investment-grade bond offerings. Michel is also the Co-founder of the Melbourne Petroleum Club, Fellow of the Australian Institute of Energy and Society of Petroleum Engineers.
Significant career highlights have included advising Anadarko on their simultaneous acquisition of Kerr McGee and Western Gas Resources for US$24 billion and related financings and subsequent divestments, BG Group's $5 billion acquisition of QGC as well as the attempted SP Ausnet $8 billion acquisition of Singapore Power's Alinta assets. Whilst at Flagstaff Partners, Michel advised on Eastern Star Gas and its $924 million acquisition by Santos, the divestment of Burrup Holdings to Yara International and Apache Energy for US$582 million and Sundance Energy on its divestment of its Williston basin interests for US$172 million.
Professor Stephen Gray was one of Michel's favourite lecturers while at UQ. Stephen was recently awarded the Prime Minister's Award for University Teacher of the Year in the Economics, Business and Related Studies fields.
Michel's advice to new graduates is to seek to join organisations where you admire the people, have the ability to learn significantly from those around you and are able to experience international business to gain an important global perspective. Seek mentors early and develop relationships at all levels.
Outside of work, Michel enjoys travel, swimming, reading (history in particular), food and has a growing passion for AFL (Hawthorn fan).
---
Charlotte McMillan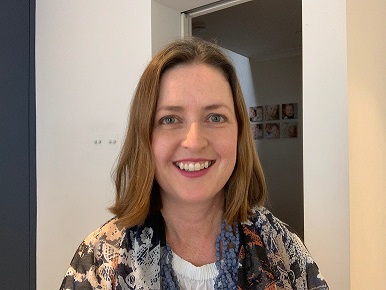 Senior Lawyer, TikTok
Founder, Storychest Ltd
Ambassador Emeritus, BEL Alumni Ambassador Council in London (2016 - 2021)
UQ qualifications: Bachelor of Arts 1991, Bachelor of Laws 1994
Additional roles
Governor, St Joan of Arc Primary School, Highbury, London
Professional membership
Law Society of England and Wales
Charlotte is an experienced lawyer, manager and leader with over 15 years of experience in senior legal and business affairs roles within law firms and corporates. She was a partner at leading law firm SJ Berwin (now King & Wood Mallesons). After that, she was Assistant General Counsel and Acting Director of Competition and Regulatory Affairs at Virgin Media and then Interim Head of Legal, Corporate and Commercial at Channel 4.
Charlotte's areas of expertise include media law, broadcasting, film and television production, financing and regulation, and copyright. Her career highlight was having a personal credit in the end titles of 'Alexander' which she describes as 'Oliver Stone's mega-budget turkey starring Colin Farrell wearing a ridiculous blonde wig'.
She advises new graduates to 'follow your interests. Your working life is long, make sure you do something you enjoy.' Charlotte's favourite memory from UQ is having lunch in the Great Court. Her hobbies include spending time with her husband and three sons and her interests include art, music, film, theatre and gardening.
---
Mark Sowerby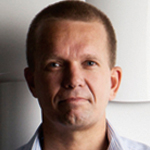 Ambassador Emeritus, BEL Alumni Ambassador Council in Brisbane (2014 - 2016)
UQ qualifications: Bachelor of Agricultural Science 1993, MBA 2003
Mark's first job was as a trainee cotton trader with a US based cotton merchant. After eight years, he had gained valuable experience in commodity trading, futures, derivatives, and the physical trade of products into export channels around the world. Importantly, he learned a lot about people and human behaviour through the inevitable challenges of global crises, financial market volatility and weather events.
Mark was driven to start his own business, and in 2006 he founded Blue Sky Private Equity Pty Ltd. As Blue Sky evolved, Mark found they had more to offer than just private equity, and branched into private real estate, hedge funds, water and infrastructure.
Mark has this advice for new graduates: "So many young people I speak to are focused on building a career. That's fine, but what does it really mean? Most think it is about building a strong CV – having the right degree, good marks, some social responsibility, sporting and leadership achievements, and working for the right "brands". But when you scratch the surface so often the CV is a pretty picture but it has no substance.
"Building a career is more than ticking boxes – it is really about making a difference, demonstrating conviction and commitment to the company you work for, and working there long enough to deal with the consequences (good and bad) of the decisions you make. The 10000-hour rule of working in one place applies more often than not, and we actively seek out people who have built up experiences, not brands. Your CV has no real value if you haven't built experiences to match the story you are telling about yourself."
As an undergraduate, Mark was a resident of Emmanuel College for four years where he built friendships that would last a lifetime. Mark said, "Emmanuel was a brilliant place to study, as are all the residential colleges at UQ. This unique and cloistered environment is the perfect place to transition from school to the real world."
Mark's primary interest outside of work is horse racing and breeding.
---
Tom Story
Partner, Allens
Ambassador Emeritus, BEL Alumni Ambassador Council in Sydney (2015 - 2020)
UQ qualifications: Bachelor of Arts 1996, Bachelor of Laws (Hons) 1999
Tom has practised as a corporate and M&A lawyer for over 15 years at Allens Linklaters in Sydney and Brisbane. He advises clients on significant M&A transactions across a range of sectors, including private equity, infrastructure, real estate and financial services.
Tom has been recognised as a market-leading practitioner in recent publications including Chambers Asia-Pacific 2015 Guide, Best Lawyers 2014 and Who's Who Legal 100 2015.  He maintains his links with Queensland through regularly advising Brisbane-based clients such as QIC Global Infrastructure, ERM Power and the Port of Brisbane.
---
Kwok Yen Wong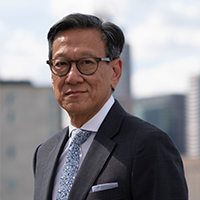 Joint Managing Director, Tristar Capital Partners Pty Ltd
Non-Executive Director, Cyber PR Pty Ltd
Ambassador Emeritus, BEL Alumni Ambassador Council in Singapore (2015 - 2021)
UQ qualifications: Bachelor of Economics (Hons) 1988
Professional memberships
Kwok Yen (KY) has broad international experience in a diverse range of corporate advisory and financial management roles, including treasury, corporate finance, mergers & acquisitions, strategic planning, corporate development and insolvency. He has been involved in corporate financial management and international business development activities in the Asia-Pacific region, which has led to various work stints in Singapore, Kuala Lumpur, Manila and New Delhi as well as in Australia.
He lived in Singapore for over 10 years and worked with SGX-listed Genting Singapore Limited (owner and operator of the iconic integrated resort, Resorts World Sentosa), covering treasury, corporate finance, in-house M&A, corporate planning, portfolio investments and investor relations.
Now based in Melbourne, KY provides corporate advice to small and medium companies through Tristar Capital Partners Pty Ltd. He is also a Non-Executive Director of Cyber PR Pty Ltd.
At UQ, he also sits on the Advisory Board of the School of Economics and mentors final year BEL students. His advice to new graduates is "Find your calling so that you are excited to wake up every morning to face the daily challenges and maintain your drive throughout your career."
He is thankful to many UQ professors and lecturers who mentored him along the way, particularly Dr George Docwra, who "not only made microeconomics come alive but also encouraged me to pursue my Honours year."
Outside of work, he likes reading literary and whodunnit novels, running along the Yarra River, skiing on powder snow in Japan, surfing and diving in Bali.
---
Contact
Contact a member of the BEL Faculty Advancement team to discuss your relationship with the Faculty, options for giving back to current and future students, partnership opportunities, upcoming events and more.