United States connections
Get connected with other UQ Business, Economics and Law Alumni living in the United States of America.
There is a vibrant community of UQ alumni living in the US, including a team of dedicated volunteer ambassadors who are eager to build the community and remain connected to UQ.  There are opportunities to connect with fellow alumni at events and through social media platforms, providing key industry contacts, mentors and employment opportunities from the wider business community.
Ambassadors near you: 
California connections
---
Paul MacIntosh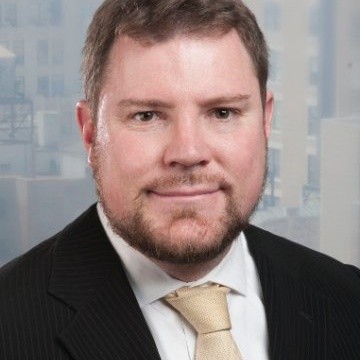 Chair, California Alumni Ambassador Council
Partner, EY
UQ qualifications: Bachelor of Economics/Bachelor of Commerce 1997
Paul MacIntosh is a Partner at EY based in San Francisco. He is EY's Financial Services Assurance Markets Leader and EY's Financial Services West Market Segment Leader for Accounting Advisory and for the FinTech and Crypto sectors. He specializes in IPO and SPAC readiness for companies looking to go public in the US capital markets. 

He has over 23 years' experience in financial services working in Silicon Valley, New York, London, Tokyo, Hong Kong and Australia where he has provided both external audit and consulting services to large global financial services institutions, regional banks and broker-dealers, FinTech and payments companies, and cryptocurrency exchanges.

Most recently, Paul has begun to advise companies on Environmental, Social & Governance (ESG) reporting and sits on EY's leadership team for Sustainable Finance. He was a co-author of the TCFD Playbook developed by the International Institute of Finance (IIF) and the United Nations Environment Programme Finance Initiative (UNEP-FI).
---
Michael Firmin
Founder and Managing Director, Record Point
UQ qualifications: Bachelor of Commerce 1991
Professional memberships
Fellow, Associate, Australian Society of Certified Practising Accountants (CPA)
Fellow, Financial Services Institute of Australasia (FINSIA)
Graduate Member, Australian Institute of Company Directors (AICD)
Australian Investment Council (AIC)
Australian American Chamber of Commerce (AACC)
Michael is the Managing Director of Record Point, an independent corporate advisory firm specialising in mid-market advisory services for public and private companies, which he founded in 2010. 
With offices in Sydney and San Francisco Michael has successfully led and executed in excess of $30 billion in transactions. 
He has extensive M&A and capital markets experience in Australia and Europe acting for clients such as GenesisCare, Wesfarmers, Oaktree, KKR, Carlyle, Quadrant Private Equity, CPE Capital, Spectrum Equity, TPG Telecom, Sumitomo, Hitachi, Viterra, Industrea, Macmahon, Soul Pattinson,  Tribe Breweries, WhistleOut, RCR Tomlinson, Iron Mountain, New Hope, Alpha Natural Resources, Laing O'Rourke and Manassen Foods.
Prior to establishing Record Point, Michael was Executive Director, Head of Emerging Companies and Financial Sponsors (Private Equity) at UBS Investment Bank based in Sydney. 
Previously, Michael was also Executive Director at Pitt Capital Partners, where he was responsible for the origination and execution of Mergers and Acquisitions and Equity Capital Markets transactions on behalf of Soul Pattinson related companies and external clients.
Career highlights include; being named 2016 Best Independent Investment banker and Best Independent M&A/DCM Banker by East Coles.
Michael specialises in mergers & acquisitions, capital markets & strategic advice.
His advice to new graduates is, "Follow your dreams, trust your instincts, put in the hard work and do not hesitate to ask the "dumb questions" as long as you have considered the question and don't have the answer."
In his free time, Michael enjoys offshore yacht racing and has completed over 20,000 offshore racing miles.
---
Eliza Kruger
Senior Director, Global Health Economics and Outcomes Research, Ultragenyx Pharmaceuticals  
UQ qualifications: Bachelor of Economics/Bachelor of Arts 2008, Master of Health Economics 2011
Eliza Kruger is a Senior Director in the Global Health Economics and Outcomes Research (HEOR) team at Ultragenyx Pharmaceutical in San Francisco, California. 
Eliza is an experienced
Senior Director in Biotech & Pharmaceutical industry, focused on evidence generation to maximize patient access, reimbursement and market access globally. She has extensive expertise across a variety of disease areas, including rare diseases, diabetes, oncology and infectious diseases, and globally, in particular North America, Europe, Australia and JAPAC.
She has lived in San Francisco for almost 6 years now, after a 5 year stint in Singapore. Outside of work and travel, she enjoys snowboarding, tennis and reading fiction.
---
Dr Terry Marsh
CEO, Quantal International Inc.
Emeritus Professor, U.C. Berkeley
UQ qualifications: Bachelor of Commerce (Hons) 1974
Terry Marsh is CEO of Quantal International and an Emeritus Professor of Finance at UC Berkeley.
He received his MBA and PhD from the University of Chicago and a BCom (Hon) and University Medal from the University of Queensland (Australia).
Terry served on the finance faculty at UC Berkeley's Haas School of Business until 2005, and is a former chairman of the Finance Group there. Before joining Berkeley, Terry was an Associate Professor of Finance at MIT. He received a Batterymarch Fellowship in 1984 and was a National Fellow at Stanford's Hoover Institution.
He has consulted for the New York Stock Exchange, the Options Clearing Corporation, and the Industrial Bank of Japan, and was a member of the US Presidential Task Force on Market Mechanisms that investigated the October 1987 stock market crash.
Terry was a Visiting Professor of Economics at the University of Tokyo in 1993. He is a Member of the Rosebrook Capital Advisory Board, Rubicon Markets Inc, and Manifold Partners' Scientific Advisory Board, a Member of the Advisory Board for Studies in Economics and Finance, and a Member of the Board of Directors of the non-profit Japan Society of Northern California.
Outside of work, Terry enjoys spending time with friends, food, space exploration and flight.
---
Andi Matsumoto
IT Audit Consultant, RGP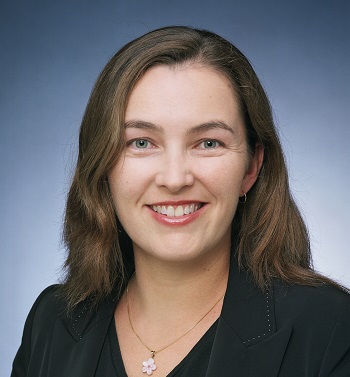 UQ qualifications: Bachelor of Commerce 1994, Graduate Diploma in Advanced Accounting 1996, Master of Commerce (Information Systems) 1999
Professional memberships
CPA Australia
The Institute of Internal Auditors
ISACA
Andi is an IT Audit Consultant for RGP, a global consulting firm, and an Adjunct Professor at the University of Hawaii. She joined RGP after spending time at PricewaterhouseCoopers' Systems and Process Assurance practice. Prior to that, Andi was a Senior Systems Auditor for Hawaii Medical Service Association where she performed audits of business processes and information systems.
Andi began her career in government accounting in Australia working in the finance department at The University of Queensland. A year later, she moved to the Queensland Audit Office as an external financial auditor and earned her CPA qualification.
Andi's areas of speciality include IT audit, SOX, internal audit and online teaching.
Her advice to new graduates is, "Travel and get some international work experience – it will change your outlook on life. Find a mentor who can help guide you down the right path."
One of Andi's career highlights to date was time spent in Bermuda where she carried out audits of reinsurance companies.
Her favourite memory of her time at UQ is Saturday night movies at the Schonell Theatre.
In her free time, Andi enjoys photography and outdoor activities including hiking, camping and fishing.
---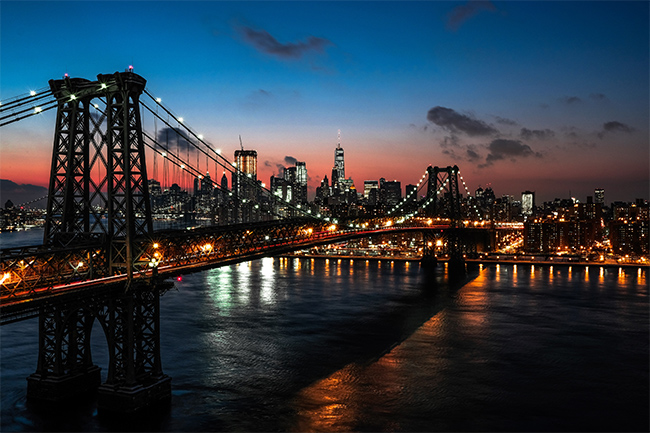 New York connections
---
Christopher Cardell
Chair, New York Alumni Ambassador Council
Executive Director - Diversified Industries Investment Banking, J.P. Morgan
UQ qualifications: Bachelor of Business Management / Bachelor of Commerce 2009
Chris Cardell is currently Executive Director, Diversified Industries at J.P. Morgan. Chris has been at J.P. Morgan since 2013, and previously held roles at Ernst & Young including Senior Executive for three years in Mergers & Acquisitions.
Chris was President of the UQ Business Association from 2008 to 2009. He has worked with PwC, BDO (Australia), and as a tutor at The University of Queensland.
---
David Tam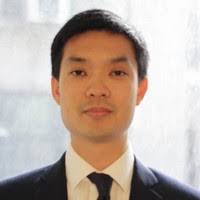 Cofounder, ROLLN
UQ qualifications: Bachelor of Business Management/Bachelor of Science 2005, Master of Commerce 2007
David Tam co-founded ROLLN, a sushi takeout concept in New York City, after ten years in the banking industry.
After completing a dual Bachelor of Business Management/Bachelor of Science in 2005 followed by a Master of Commerce in 2007, David joined ANZ's Corporate Banking graduate program as an Assistant Manager.
Three years later he joined the ANZ Generalist Bankers program where he undertook two years of international banking training followed by postings in Hong Kong and New York on various assignments.
One of the highlights of David's career so far was to cofound ROLLN in 2018 with a friend and fellow UQ graduate.
For David, one of the best aspects of his experience at UQ was the people he met and connections he made – like his friend and co-founder of ROLLN – which have continued long after he graduated.
His advice to new graduates is, "Go for it. You'll be surprised at the opportunities that are out there if you are willing to take them. Ask questions and be very curious."
In his free time, David enjoys cooking, music, travel, reading, investments and mixed martial arts.
---
Contact
Contact a member of the BEL Faculty Advancement team to discuss your relationship with the Faculty, options for giving back to current and future students, partnership opportunities, upcoming events and more.