Get connected with other UQ Business, Economics and Law Alumni living in Sydney.
There is a vibrant community of UQ alumni living in Sydney, including a team of dedicated volunteer ambassadors who are eager to build the community and remain connected to UQ.  There are opportunities to connect with fellow alumni at events and through social media platforms, providing key industry contacts, mentors and employment opportunities from the wider business community.
Meetups
Meetups are on hold during COVID-19. View past meetups to get an idea of what they're like.
Sydney Alumni Ambassadors
---
Julia Briggs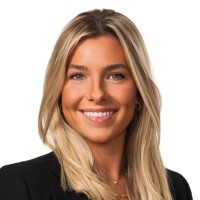 Investment Banking Analyst, Goldman Sachs
UQ qualifications: Master of Commerce 2020
Julia joined Goldman Sachs in early 2021, as an Investment Banking Analyst. Prior to this Julia was a Consultant at Ernst and Young, specialising in valuations, modelling and economics.
Julia was the 2020 UQ Faculty of Business, Economics & Law Valedictorian, and the recipient of a Dean's Commendation for Academic Excellence Semester 2, 2020. In addition to her Master of Commerce from the University of Queensland, Julia also holds a Bachelor of Business from the Queensland University of Technology, where she graduated with a Dean's Award of Excellence.
---
Diane Rutter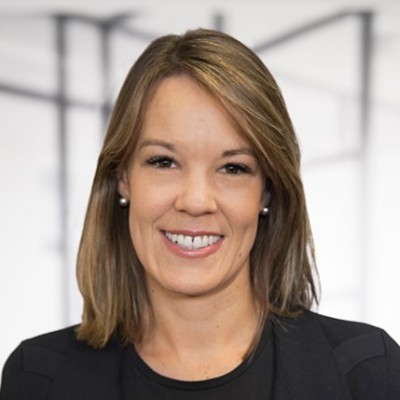 Lead Partner, Scyne Advisory
UQ qualifications: Bachelor of Business Management (Hons) 2006
Professional memberships
Member, The Australian Market & Social Research Society
Institute of Public Administration Australia
Net Promoter Certified Associate
Certified ICAgile Professional
Diane is a Lead Partner at Scyne Advisory. She specialises in customer experience transformation, from strategy through to execution using customer insights and analytics, supported by customer measurement.
Diane is passionate about collaborating with clients to rebuild trust and deliver improved social and economic outcomes by putting citizens needs at the forefront of policy design and service delivery.
She has worked extensively across the government sector, primarily within Transport, Emergency Services, Health and Welfare Services across both State and Federal government.
Prior to starting at PwC, Diane studied a Bachelor of Business Management at UQ achieving 1st Class Honours and studied a Bachelor of Business Science at the University of Cape Town prior to immigrating to Australia.
Her career highlight is being selected to represent the Australian firm at Genesis Park 2015 – PwC's Global Leadership Programme. Diane was one of 120 participants selected from across the globe and spent 3 months living overseas in China and Netherlands as part of the leadership immersion programme. As part of this programme, Diane led a strategic project with the PwC Global Executive Leadership Team to understand investment opportunities in emerging markets.
Diane specialises in customer and channel strategy development, service delivery model and experience design, customer centred policy design, and customer insights and analytics (including segmentation and value proposition design). Her industry focus is government (both State and Federal) in mainly transport, health, emergency Services and welfare Services.
She advises new graduates to have confidence in your abilities to be able to focus on your goals, follow your passion, be an authentic leader, learn from your failures, be grateful for every opportunity to learn from others, be resilient and adaptable to changes around you.
Diane's favourite professor at UQ was Associate Professor Len Coote, her previous Honours mentor. 'He inspired me to be at my best, to push the boundaries and continuously learn and grow (even during the stress of my Honours thesis!), to explore the world of management consulting and to continue to bridge thinking between academia and consulting. We now work together on consulting projects while Len keeps me abreast of the latest academic research on all things customer-related. An inspiring individual, whose guidance and support has played a huge part in who I am today.'
Diane's interests include music, particularly guitar and piano, travel and languages. She is currently learning French.
---
Shaun Treacy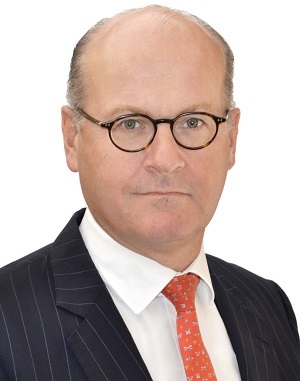 Chair, Sydney Alumni Ambassador Council
Chief Investment Officer, Arete Capital Partners
UQ qualifications: Bachelor of Commerce 1986
Professional memberships
Associate, Institute of Chartered Accountants
Member, Australian Institute of Company Directors
Shaun is a leading strategic and financial adviser with more than 25 years' experience in corporate finance and investment banking. His areas of specialty include mergers and acquisitions and capital raising.
He has worked and lived in the United States, United Kingdom, Hong Kong and Australia, and is currently Chief Investment Officer at Arete Capital Partners in Sydney.
He has previously been a senior investment banker with JPMorgan (head of Metals and Mining advisory for Europe, Middle East and Africa and Head of Natural Resources in Australia), Lehman Brothers (Global head of Metals and Mining), Nomura (Global Co-Head of Natural Resources and Power) and UBS (Co-Head of All Industries Group for Asia and Vice Chairman of the Global Metals and Mining Group), and worked as a corporate finance adviser at Coopers & Lybrand.
Shaun's advice to new graduates is to never stop learning, build your network and travel extensively.
Outside of work, Shaun enjoys sports and current affairs.
---
Cameron Brownjohn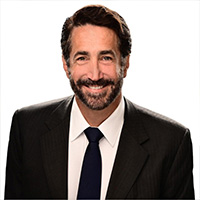 Chief Executive Officer, Federation Asset Management
UQ qualifications: Bachelor of Commerce (Hons) 1999
Cameron is a career investment banker and is currently Chief Executive Officer at Federation Asset Management.
Previously, Cameron led Macquarie Capital's Principal Investment division for Australia and New Zealand. He has over twenty years of experience in the financial services industry, having lived and worked in Australia, Asia, Europe, and the United States over this period.
His investing experience spans all areas relevant to Federation, including leadership of or involvement in a number of successful investments in the infrastructure, real estate, financial institutions, healthcare, general industrials, resources, media, and telecommunications sectors. 
Prior to joining the corporate world, Cameron was competitive at a state and national level across a range of sports.
He is an active member of the community and serves as Chairman of Special Olympics Australia.
Cameron's advice to new graduates is to listen to and learn from as many people as possible.
His hobbies including travelling.
---
Siobhan Doherty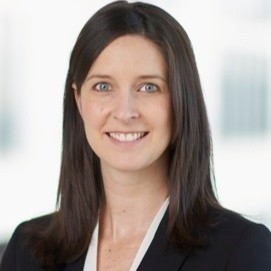 Partner, MinterEllison
UQ qualifications: Bachelor of Arts (Hons) 2003, Bachelor of Laws (Hons) 2005
Professional memberships
Fellow, Governance Institute of Australia
Siobhan is a corporate and government lawyer and works closely with public and private sector organisations to structure and implement M&A transactions and restructures and to navigate governance, regulatory and risk issues.  
Siobhan works across a range of sectors, in particular financial services and health and aged care. She also has substantial experience working with governments around Australia to successfully implement privatisations, corporatisation and restructures designed to achieve policy and commercial objectives.
Siobhan completed a Bachelor of Arts (Hons) in 2003 and a Bachelor of Laws (Hons) in 2005 at The University of Queensland.
Now based in Sydney, Siobhan has previously spent a number of years working in Brisbane and London.
---
Santiago Pollmeier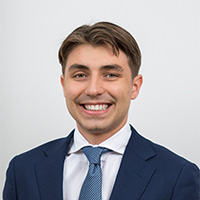 Analyst, Global Banking, UBS
Career overview: Following my graduation from UQ in 2021, I joined UBS in their Global Banking division as an analyst in the Advisory and Capital Markets group within the Power, Utilities & Infrastructure team. Prior to this I had experience predominantly in the fintech venture capital space.
Career highlight:  I would consider joining the Global Banking team at UBS a career highlight. Closing my first venture capital funding round during university also remains a fond memory.
Areas of specialty: Corporate finance, banking
Advice to new graduates: Try before you buy. Your goal during university should be to try as many different things as possible so that you can at least figure out what you don't want to do.
Favourite professor or memory: I enjoyed the social elements my undergraduate degree at UQ afforded me, in particular, the weekly social sports and the short-term summer exchange to the London School of Economics. On the academic side, I thoroughly enjoyed the lectures presented by Steve Gray and Mark Tanner, and had a great final year completing my honours thesis with the help of my supervisors Sergeja Slapnicar and Ivano Bongiovanni
---
Mel Pyzik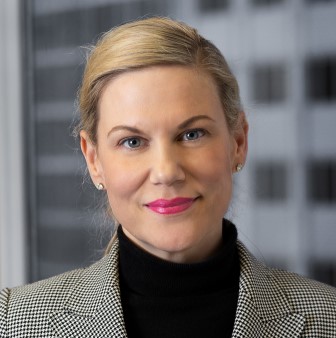 Managing Director, Argo Infrastructure Partners
UQ qualifications: Bachelor of Commerce/Bachelor of Economics 2001
At Argo Infrastructure Partners, Mel Pyzik is a Managing Director, equity partner and a member of the firm's Investment Committee.  
Mel has more than 18 years' experience in infrastructure and infrastructure like strategies including investing and capital raising in areas such as asset acquisitions, portfolio management, fund formation and co-investment. Her track record in leading successful capital raising strategies and co-investment programs totals more than $10b. Mel has worked in multiple geographies including Australia, Asia, UK, Europe, US and the Middle East.
While studying at UQ, Mel undertook numerous internships across corporate, accounting and investment banking firms, as well as tutoring first year commerce students. After graduation Mel began her professional career, spending more than a decade in investment banking, working at Macquarie and Credit Suisse. During this time Mel's focus was in the infrastructure and real assets space across M&A and funds management, where she built a deep expertise in the sector.
Following this, and immediately prior to joining Argo Infrastructure Partners, Mel was a Director at QIC and lead the successful fundraise of the first QIC Global Infrastructure Fund, raising $2.35b from institutional investors globally.
Mel has also held Non-Executive Board roles including being a Non-Executive Board Director at North Queensland Airports and group companies.
In addition to her career in finance, Mel is a passionate supporter of the not-for-profit sector and was previously a CEO of a skin cancer NGO.
Career highlights include working for quality organisations with interesting and smart groups of people, and the global network and opportunities that comes with this experience.
Mel's advice to current students is to intern as much as possible in a variety of locations and business types. From her time at UQ, Mel has fond memories of her experience as a tutor and values the lifelong friendships she built during her studies.
In her free time, Mel enjoys time with her young family, either playing, enjoying the outdoors or cooking and having a meal together.
---
Katie Wood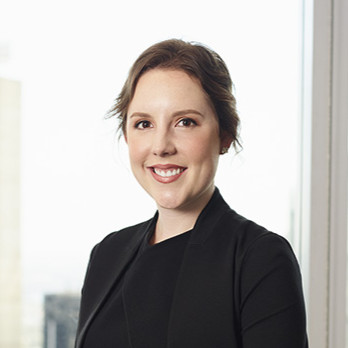 Director, Adamantem Capital
UQ qualifications: Bachelor of Commerce (Hons) 2010, University Medallist
Katie has been an Associate Director at Adamantem Capital since late 2015, a private equity firm focused on investing in mid-market opportunities in Australia and New Zealand.
She started her career at Macquarie in 2011 and spent the first few years in investment banking (Macquarie Capital) with a focus on industrials M&A, before moving to a corporate development and strategy role in the retail bank (Macquarie BFS).
Her career highlight to date was joining Adamantem at its inception and being a part of what she describes as "an incredible journey for the firm – going from start-up mode to growing the team five times in size and completing our first few investments."
Katie's advice to new graduates is, "Don't underestimate just how small the business community is. Acting with integrity in every interaction, even from your first summer vacation interview, is the best start you can have in your career."
Katie's Bachelor of Commerce Honours year is her favourite memory from her time at UQ, where the cohort bonded over late nights spent on corporate finance assignments and playing pranks in the computer lab, and have remained good friends.
Outside of work, Katie enjoys seeking out new experiences such as learning French, taking dance classes or booking last minute trips to new places.
---
Contact
Contact a member of the BEL Faculty Advancement team to discuss your relationship with the Faculty, options for giving back to current and future students, partnership opportunities, upcoming events and more.