Get connected with other UQ Business, Economics and Law Alumni living in Melbourne.
There is a vibrant community of UQ alumni living in Melbourne, including a team of dedicated volunteer ambassadors who are eager to build the community and remain connected to UQ.  There are opportunities to connect with fellow alumni at events and through social media platforms, providing key industry contacts, mentors and employment opportunities from the wider business community.
Meetups
Meetups are on hold during COVID-19. View past meetups to get an idea of what they're like.
Melbourne Alumni Ambassadors
---
John Holding
Chair, Melbourne Alumni Ambassador Council
Group Executive – People and Performance, Nufarm
UQ qualifications: MBA 2012
John Holding has over 25 years' experience managing business strategy and organisational change and has held Senior Executive positions in people development, HR, talent strategy and related corporate management roles across various industries. He has successfully delivered results and managed the nuances of emerging and developed markets with organisations going through both exponential growth and contraction.
John has a passion for co-developing and implementing business strategy as well as spotting and deploying great talent, he subscribes to the idea that a constructive, customer-centric culture is the most sustainable path to success.
He is currently Group Executive (People and Performance) at Nufarm, an ASX listed company specialising in agricultural chemicals and crop protection based in Melbourne, Australia. Previously he was Global Human Resources & Safety Director (Minerals Division) at The Weir Group PLC, a worldwide engineering solutions provider employing over 7,500 staff located in 40+ countries.
From 2009 to 2011 John was based in Hong Kong as Vice President Human Resources (Global Operations & Supply Chain) at Avery Dennison. Prior to this, he was Vice President Human Resources (Asia) at Nortel Networks from 1999 to 2008. In addition to Hong Kong, John has lived in South Korea and Singapore.
John is married to Marie with two adult daughters and a very active toddler-aged grandson. He resides on a hobby farm west of Melbourne Australia, where he and Marie tend their horse, sheep, bees and native flora plantation.
A career highlight for John is spending his working hours with some of the smartest people he has met, an opportunity he is most appreciative of.
His areas of speciality are talent, international business, executive development, Inclusion and Diversity, executive compensation and incentives, mergers and acquisitions, and transformation.
John's advice for new graduates is, "Your career is a marathon, not a sprint and be sure you are enjoying yourself along the way. Feedback is a gift, seek it out and learn from it."
In his spare time, John enjoys wildlife photography, swimming, small scale farming.
---
Yvonne Huang
Deputy Chair, Melbourne Alumni Ambassador Council 
Global Client Account Manager, Deloitte
UQ qualifications: Bachelor of Commerce, Bachelor of Economics '16
Yvonne started her career as a graduate at Grant Thornton in their Brisbane consulting practice. During this time, she worked on process improvement and business risk engagements for government and private sector clients. Yvonne later relocated to the Melbourne office and continued her consulting work there which included being sent on secondment as a project manager in the Coles marketing team. This secondment sparked Yvonne's interest in marketing and project management and allowed her to find an opportunity at Deloitte within the account management team.
In her current role at Deloitte, Yvonne is the Global Client Account Manager for the BHP account and works with the team to set and drive strategic direction and ambitions to help BHP solve complex problems.
Being the global client account manager for BHP at Deloitte has been a key career highlight for Yvonne, due to the global connectedness and climate and sustainability agenda being driven together with the client.
Yvonne's areas of specialty are Account Management, Business Development, Sales and Marketing.
Her advice for new graduates is, "The way we work is changing, look for something that sparks joy and that you can be passionate about!"
During her time at UQ, Yvonne enjoyed being part of the UQ Economics Society and the long-lasting friendships she made by being involved in all the society's activities. She also really enjoyed the exchange experience she had in Hong Kong for a semester. The electives she took during that semester abroad helped her to realise what she wanted to do after graduation.
Outside of the office, Yvonne enjoys cooking, playing social netball and hiking.
---
KY Wong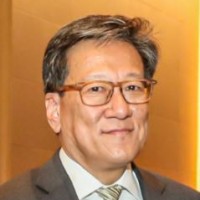 Ambassador Emeritus, BEL Alumni Ambassador Council in Singapore (2015 - 2021)
Joint Managing Director, Tristar Capital Partners Pty Ltd
UQ qualifications: Bachelor of Economics (Hons) 1988
Professional memberships
Fellow, Financial Services Institute of Australasia
Graduate, Australian Institute of Company Directors
In 2021, KY joined Tristar Capital Partners Pty Ltd as Joint Managing Director after relocating to Melbourne from Singapore. Tristar, a boutique investment bank, specialises in ECM, M&A, corporate advisory and funds management.
Prior to this, KY was Assistant Vice President at Treasury of Genting Singapore Limited, an SGX-listed owner and operator of integrated resorts including the iconic Resorts World Sentosa.
He has a broad experience in a diverse range of corporate advisory and financial management roles, including corporate finance, M&A, strategic planning, corporate development and insolvency. He has been involved in international M&A activities in the Asia-Pacific region, which has led to various work stints in Singapore, Kuala Lumpur, Manila and New Delhi as well as in Australia. His area of specialty is International M&A, strategic planning and group treasury.
KY was Chair of the BEL Alumni Ambassador Council in Singapore from 2018 – 2021, and a longstanding member of the Council since 2015.
KY's advice to new graduates is "Find your calling so that you are excited to wake up every morning to face the challenges which may come and maintain your drive throughout your career."
He is thankful to many UQ professors and lecturers who mentored him along the way, particularly Dr George Docwra, who "not only made microeconomics come alive but also encouraged me to pursue my Honours year."
Leisure time for KY involves plenty of reading, surfing, skiing and scuba diving.
---
Eugene Foo
Senior Legal Counsel, Latitude Financial Services
UQ qualifications: Bachelor of Laws 1993
Professional memberships
Australian Corporate Lawyers Association
Eugene joined Latitude Financial Services (formerly GE Capital) as a Deputy General Counsel in 2012 and has advised the Board and senior management on a broad range of strategic matters, including business and product development, implementation of fintech solutions, big data, privacy, regulatory matters and law reform.
Prior to joining Latitude, he had spent over 15 years practising in the private and public sectors in Australia and the United Kingdom, at leading Australian financial service companies, international law firms and corporate regulators.
Eugene's career highlights include obtaining novel relief from ASIC to permit the takeover of an unlisted private fund manager, working in London on global private equity fundraisings, managing a major regulatory investigation/proceedings and helping introduce the National Credit Code.
His advice to new graduates is "be pro-active, be resilient, seek knowledge and trust your instincts."
Outside of his professional life, Eugene's hobbies include cycling and running.
---
Contact
Contact a member of the BEL Faculty Advancement team to discuss your relationship with the Faculty, options for giving back to current and future students, partnership opportunities, upcoming events and more.