Get connected with other UQ Business, Economics and Law Alumni living in Melbourne.
There is a vibrant community of UQ alumni living in Melbourne, including a team of dedicated volunteer ambassadors who are eager to build the community and remain connected to UQ.  There are opportunities to connect with fellow alumni at events and through social media platforms, providing key industry contacts, mentors and employment opportunities from the wider business community.
Meetups
Meetups are on hold during COVID-19. View past meetups to get an idea of what they're like.
Melbourne Alumni Ambassadors
---
Paul Gibney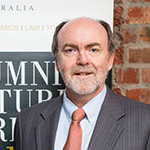 Chair, Melbourne Alumni Ambassador Council
Finance Director, Savcor ART
UQ qualifications: MBA 1991
Paul is a broadly experienced finance executive with strong Australian as well as international achievements. His track record includes a variety of start-up situations, in addition to big corporate experience (John Holland, Leighton, Baulderstone, Thiess). The experiences have been in a number of Asian and Pacific countries as well as in mainstream Australian operations. These have encompassed practical system design, cross-cultural ability, meaningful reporting and evaluations, management skills and business analysis.
He is a Fellow of CPA Australia as well as of the Governance Institute of Australia and a member of the Institute of Company Directors. During his time in Thailand with Leighton, Paul also served as the Vice President of the Australian Thai Chamber of Commerce for two terms.
In addition to now providing advice to a number of businesses across diverse industries, Paul has a key role on the board of a specialist remedial engineering business operating in the near Pacific.
Paul's favourite professor was Bob Dick. He gave Paul a broad way to look at the human side of business and has led to an ongoing interest in non-accounting fields – spurred on in part by writings such as "Organizational Change by Choice". Paul's advice to new graduates is to seize the opportunities that a great education and a fascinating world offer.
---
Kristina Vouros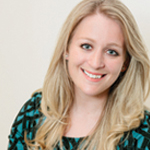 Deputy Chair, Melbourne Alumni Ambassador Council
Director, National Client Lead, Deloitte
UQ qualifications: Bachelor of Business Management 2003
Through her experience working in multinational organizations, global brands, and across multiple clients and stakeholders, Kristina has developed a specialty working across external and internal relationship strategies, project planning and strategic marketing.
During her time at CPA Australia as a Product Development Executive, Kristina managed a team of professionals to pull together the inaugural CPA Australia SMSF Conference. This program was the first of its kind for CPA Australia and was in response to the stronghold our competitors had in the market. With a first-class program, the conference was a success and remains a personal highlight given the short lead time and risks taken by the organization in backing the program.
Throughout her time at UQ, Dr Shane Pegg was her favourite professor. His research and passion for the social psychology of leisure engagement and the role it can play in the community was something that really resonated with Kristina and has spurred her own personal interests and activities. Kristina's advice to new graduates is 'It's not what comes your way; it's about what you do with it. Make the most of all the opportunities presented to you and surround yourself that you draw aspiration from. You can only learn and grow from those around you and there is a lot to be said for having strong professional and personal mentors to help you develop throughout your career and in life itself.'
Outside of work, Kristina's passion is cycling  She is the sponsorship and marketing representative for her cycling club (Hawthorn) and she loves that she can give back to the community through her passion. She says cycling keeps her fit and social, but more importantly, it gives her a wonderful work-life balance – after all, it's the new golf!
---
Dr Vince FitzGerald AO
Senior Associate, Acil Allen Consulting
UQ qualifications: Bachelor of Economics (Hons) 1969, University Medal 1969, Doctor of Economics honoris causa 2015
Professional memberships
Victorian Division President and Board Member, Australian Institute of Company Directors
Victorian and National Fellow, Institute of Public Administration
Vince is a former Director and current Senior Associate of Acil Allen Consulting, consulting in economics, public policy and regulation, and strategy. He mainly works as an economic expert in competition law matters, and in public policy. Vince has a part-time role as Senior Research Fellow at CEDA and is also on the ANU Council; a Director of ETFs Management (Aus) Ltd and ETFS Metal Securities Australia Ltd; the Australian Institute of Company Directors; and three not-for-profits. Vince is also on the Industry Advisory Committee of the Australian Centre for Financial Studies. Vince specializes in Competition economics, Commonwealth state finances, public policy in education and training, public policy in health, saving and superannuation.
Before joining a colleague in 1989 to found the Allen Consulting Group (later to merge with Acil), Vince was a relatively young head of two government departments: Trade (then separate) and Employment, Education and Training. In his consulting career, he became best known in the mid-1990s as the author of a major report, 'Australia's National Saving: A Report to the Treasurer', and as an expert on superannuation. Vince also authored a number of widely read reports on national training arrangements and Commonwealth-State Finances and chaired the previous Queensland Commission of Audit in 1996.
Vince's favourite professor at UQ was Leo Howard, who lectured in advanced applied mathematics; a great teacher. Vince's advice to new graduates is "don't be afraid to have a go", and don't be daunted if something you set out to do doesn't work out. Never failing at anything probably means you've never really set stretch goals for yourself, and failures (hopefully only very occasional!) can be great learning experiences, once you 'dust yourself off and start all over again.
Outside of work, Vince enjoys music, especially opera and chamber music, photography, amateur astronomy and reading.
---
Eugene Foo
Senior Legal Counsel, Latitude Financial Services
UQ qualifications: Bachelor of Laws 1993
Professional memberships
Australian Corporate Lawyers Association
Eugene joined Latitude Financial Services (formerly GE Capital) as a Deputy General Counsel in 2012 and has advised the Board and senior management on a broad range of strategic matters, including business and product development, implementation of fintech solutions, big data, privacy, regulatory matters and law reform.
Prior to joining Latitude, he had spent over 15 years practising in the private and public sectors in Australia and the United Kingdom, at leading Australian financial service companies, international law firms and corporate regulators.
Eugene's career highlights include obtaining novel relief from ASIC to permit the takeover of an unlisted private fund manager, working in London on global private equity fundraisings, managing a major regulatory investigation/proceedings and helping introduce the National Credit Code.
His advice to new graduates is "be pro-active, be resilient, seek knowledge and trust your instincts."
Outside of his professional life, Eugene's hobbies include cycling and running.
---
Jane Hill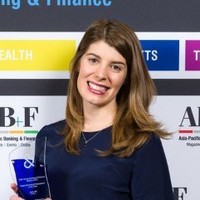 Marketing and Strategy, ANZ
UQ qualifications: MBA 2015
Jane has 20 years' experience working in marketing and business strategy across various industries including financial services, media, publishing and the arts within Australia and across EMEA.
Jane has worked in Brisbane, London, Sydney and now Melbourne. Early on in her career she spent four years in London. During this time she worked at TIME magazine, marketing for the Europe, Middle East and Asia (EMEA) region. In 2014 she went back to university to study her MBA at UQ. She highly recommends going back to do postgraduate study and cites the Wharton Global Consulting Program and the Immersion trip to India as highlights of her MBA experience. After graduating she has worked in financial services in marketing and strategy roles.
Currently Jane is working at ANZ within the Home Loans Portfolio in a marketing and strategy role.
Her advice to graduates would be firstly, to give everything a go - you never know where it will end up and an opportunity may arise where you least expect it. Secondly, do not underestimate networks; building networks with varying breadths and depths of skills and experiences across industries can only make your knowledge and understanding richer. Thirdly, as part of her MBA, the Leading People and Teams course lecturer, Professor Neil Paulsen, asked the class to ponder the question, 'who are you, and what are you about?' Being clear of our purpose in terms of what we are trying to achieve, what we are passionate about and how we can give back are some guiding thoughts that she still uses regularly to this day.
Jane lives in Melbourne with her husband and two young daughters.
---
John Holding
Group Executive – People and Performance, Nufarm
UQ qualifications: MBA 2012
John Holding has over 25 years' experience managing business strategy and organisational change and has held Senior Executive positions in people development, HR, talent strategy and related corporate management roles across various industries. He has successfully delivered results and managed the nuances of emerging and developed markets with organisations going through both exponential growth and contraction.
John has a passion for co-developing and implementing business strategy as well as spotting and deploying great talent, he subscribes to the idea that a constructive, customer-centric culture is the most sustainable path to success.
He is currently Group Executive (People and Performance) at Nufarm, an ASX listed company specialising in agricultural chemicals and crop protection based in Melbourne, Australia. Previously he was Global Human Resources & Safety Director (Minerals Division) at The Weir Group PLC, a worldwide engineering solutions provider employing over 7,500 staff located in 40+ countries.
From 2009 to 2011 John was based in Hong Kong as Vice President Human Resources (Global Operations & Supply Chain) at Avery Dennison. Prior to this, he was Vice President Human Resources (Asia) at Nortel Networks from 1999 to 2008. In addition to Hong Kong, John has lived in South Korea and Singapore.
John is married to Marie with two adult daughters and a very active toddler-aged grandson. He resides on a hobby farm west of Melbourne Australia, where he and Marie tend their horse, sheep, bees and native flora plantation.
A career highlight for John is spending his working hours with some of the smartest people he has met, an opportunity he is most appreciative of.
His areas of speciality are talent, international business, executive development, Inclusion and Diversity, executive compensation and incentives, mergers and acquisitions, and transformation.
John's advice for new graduates is, "Your career is a marathon, not a sprint and be sure you are enjoying yourself along the way. Feedback is a gift, seek it out and learn from it."
In his spare time, John enjoys wildlife photography, swimming, small scale farming.
---
---
Lyn Maddock AM PSM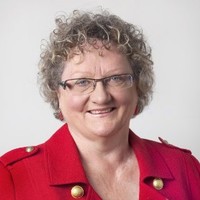 Principal, L M Maddock Consulting 
UQ qualifications: Bachelor of Economics 1973
Additional roles: Board Member, Tasmanian Land Conservancy and Film Victoria 
Lyn Maddock has more than 25 years of experience as an executive in the public and private sectors, with a background in research and microeconomic policy.
She was Director of Film Victoria and Director at the Tasmanian Land Conservancy from 2011-2020.
During her extensive career, Lyn has held roles in the Prime Minister's Department; established and ran the Australian Communications and Media Authority on an interim basis from 2004 to 2006; established and ran Screen Australia; and led the Australian Antarctic Division from 2009 to 2011 as Chief Executive, responsible for Australia's Antarctic interests.
Lyn completed a Bachelor of Economics at UQ and her favourite teacher was Professor Rod Jensen.
Her advice to new graduates is "stay curious".
Outside of work, Lyn enjoys music, glassblowing and croquet.
---
Contact
Contact a member of the BEL Faculty Advancement team to discuss your relationship with the Faculty, options for giving back to current and future students, partnership opportunities, upcoming events and more.