Get connected with other UQ Business, Economics and Law Alumni living in Santiago.
There is a vibrant community of UQ alumni living in Santiago who are eager to build the community and remain connected to UQ. There are opportunities to connect with fellow alumni at events and through social media platforms, providing key industry contacts, mentors and employment opportunities from the wider business community.
Santiago Alumni Ambassador
Rodrigo Zarate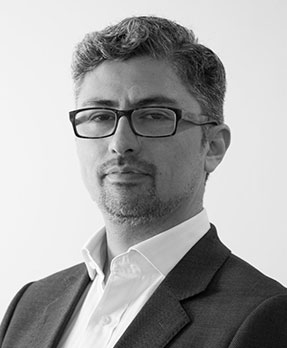 Business Unit Manager, Cognitiva
UQ qualifications: Master of Business 2013
Rodrigo Zarate is currently Presales Manager at Cognitiva Chile, a tech consultancy firm that specialises in solutions using Artificial Intelligence capabilities to solve complex business problems. His areas of speciality include digital transformation, Information and Communications Technology (ICT) for development, and innovation.
Rodrigo's background is electronics engineering and throughout his career, he has been involved in ICT development initiatives, firstly as a Project Engineer in the Undersecretariat of Telecommunications in the Chilean government, and after the completion of his Master of Business at UQ, as a Program Officer in the Economic Development Agency (CORFO).
In addition to his experience in the public sector, Rodrigo was responsible for promoting telecommunication projects in the role of Presales Manager at ZTE Corporation, a Chinese multinational telecommunications equipment and systems company, and held business and consultancy roles at Cognitiva Chile before his current position.
A career highlight for Rodrigo was being involved in the ideation and implementation of Artificial Intelligence solutions in Cognitiva Chile.
Rodrigo's advice to new graduates is, "Always keep moving, have a purpose and make connections."
His favourite professor during his studies at UQ was Associate Professor Frank Alpert.
In his leisure time, Rodrigo enjoys music, reading non-fiction books and cycling.
Contact
Contact a member of the BEL Faculty Advancement team to discuss your relationship with the Faculty, options for giving back to current and future students, partnership opportunities, upcoming events and more.